Former India chief selector and member of the 1983 Wold Cup winning team, this legend was fumed by Rahul Dravid and skipper Rohit Sharma for the Asia Cup mishap.
It has been around 10 months or more since team India is experimenting with the squad and so they did, according to the standing captain Rohit Sharma in the Asia Cup 2022. This behaviour or approach has disappointed many sporting fans and former players of the sport and one of them is Dilip Vengsarkar.
The former India opener and World Cup winner, Vengsarkar was furious with many decisions that Team management and skipper took during the course of the tournament and found them compromising team structure for the sake of experiments and flexibility.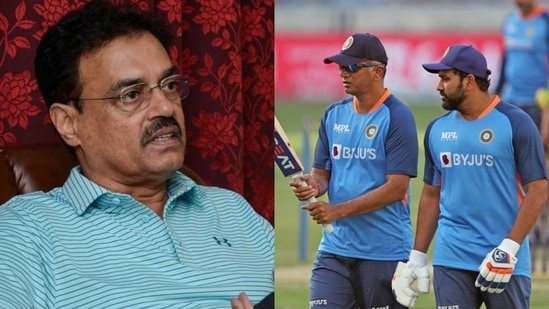 India made a dominating start in the tournament winning the match against Pakistan and then thumbing Hong Kong to win both of their group stage matches, but since then team was changed for the super 4s and injuries played their part too but poor team selection and experimentations even on a stage like Asia Cup was a sign of concern for some fans and legends.
Speaking with Khaleej Times, the legend batsman spoke about his disappointment for the team playing in the manner they are approaching even the big tournaments like Asia Cup.
"The team is going ahead with their experiments. They picked Dinesh Karthik, but they haven't played him, and then they played Ravichandran Ashwin for the first time yesterday (Tuesday) against Sri Lanka. Obviously, the team management wants to give all the players a chance as they are trying to find their best XI for next month's World Cup. But then this event is also very important. The Asia Cup is a very big tournament. Winning matches in a tournament like this is very important for the morale of the team. Also, I think it's important to have the winning combination. As I said, the Asia Cup is a very big event. You can experiment maybe in a bilateral series, but the Asia Cups and the World Cup, these are major tournaments. In these tournaments, you need to win, that's very important."
India will play with Australia an South Africa in limited over format before going on to the road for the World Cup in October.