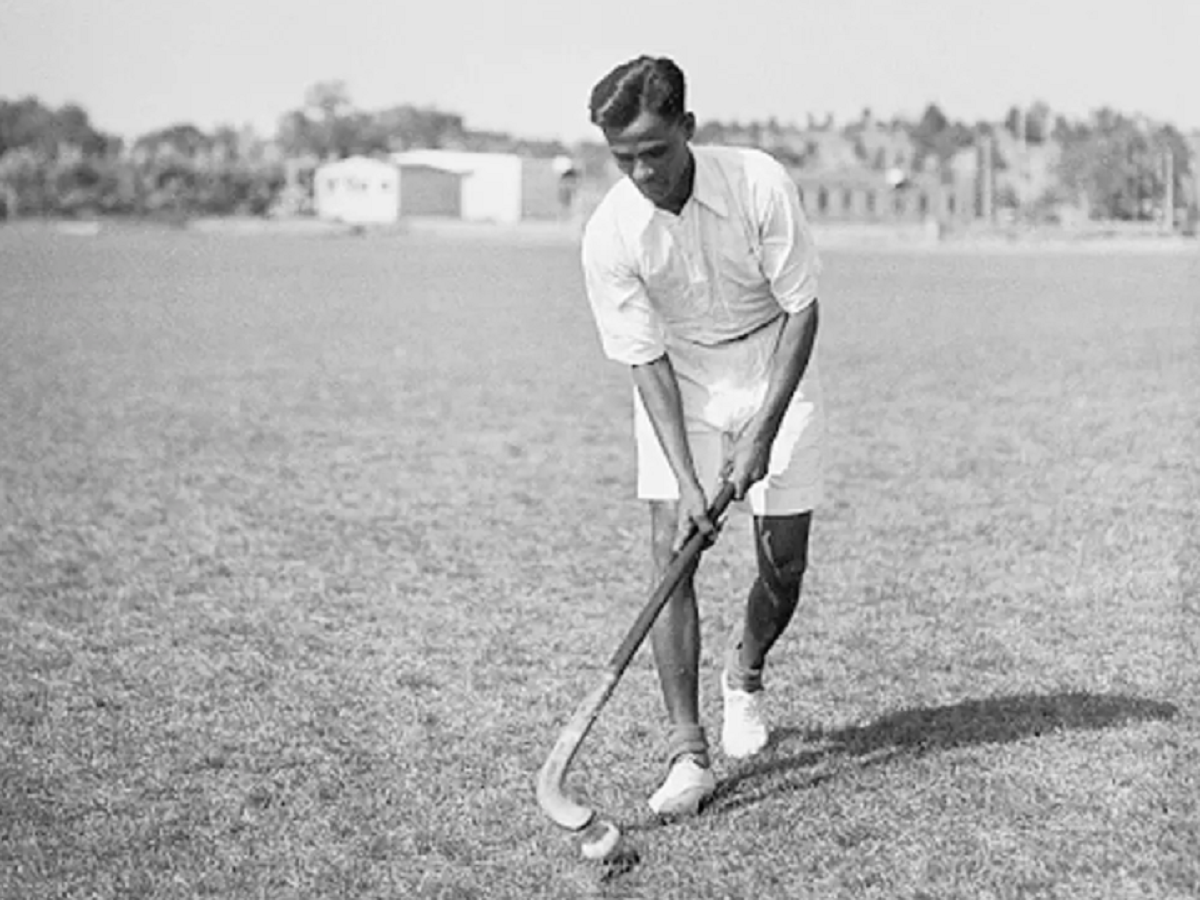 DHYAN CHAND: The Wizard Of Hockey:
Dhyan chand was an Indian field hockey player, was born on 29 August, 1905 in Allahabad, uttar pradesh, India. He has some nicknames like the magician, the wizard – for his exceptional play and super ball control in hockey. He was awarded India's third highest civilian honour of Padma Bhushan by the government of India in the year of 1956.He also played from the year 1926 to 1949 with his own involvement, where his score was 570 goals in 185 matches. It was also mentioned in his auto biography. This is very remarkable that his birthday is celebrated as National sports day every year in India.
DHYAN CHAND PERSONAL LIFE:
He had two siblings – Mool and Roop singh. His father was enlisted in British Indian Army, so their family had to transfer to many places . Finally their family settled in the city of jhansi, uttar pradesh, India. Dhyan chand was graduated from victoria College, Gwalior in the year of 1932. He was married to Janaki devi in the year of 1936
AWARDS:
He is the India's highest award in the field of sports lifetime achievement. This award is awarded every year from 2002 to sports person who are well deserved and also contribute after their retirement. The national stadium in Delhi was also renamed into his name as Dhyan chand National stadium in the year 2002 !
OLYMPIC WINNINGS!
Gold medal -Berlin ( Hockey ) – 1936
1st Position | Gold medal – Los Angeles ( Hockey ) – 1932
Gold medal – Amsterdam ( Hockey )-1928
ACHIEVEMENTS:
He was the leading goal-scorer at the 1928 Amsterdam Olympics with 14 goals and also in the 1936 Berlin Olympics.
• In the 1935 tour of New Zealand and Australia, Dhyan Chand scored a massive 201 goals in just 43 matches, a world record.
•He has scored around 1000 goals in his career, out of which 400 were in International Matches.
He has 3 olympic gold medals to his credit.
FACTS ABOUT DHYAN CHAND :
* He didn't had that seriousness into sports. He even didn't play hockey before he joined army.
*In his international debut matches, he won 3 times consecutively
* Dhyan played his first National match in the year of 1925, and by his great performance in that match, he was selected for the Indian National Team.
Watch your Favorite Sports person Journey Stay tuned, To play Fantasy Sports Download our Mobile app.