The Journey of Manika Batra:
Manika Batra is the top-ranked female table tennis player in India who received Rajiv Gandhi Khel Ratna award in 2020.
Who is Manika Batra:
Manika Batra is a famous Indian Table Tennis player(female) who was born on 15 June 1995 . Till the month of November 2020, she is the top-ranked female table tennis player in India and ranked 63rd in the world. She does specialisation in playing long-pimples on her backhand, a rubber which is not often played by top players.
In 2020, she received Rajiv Gandhi Khel Ratna award.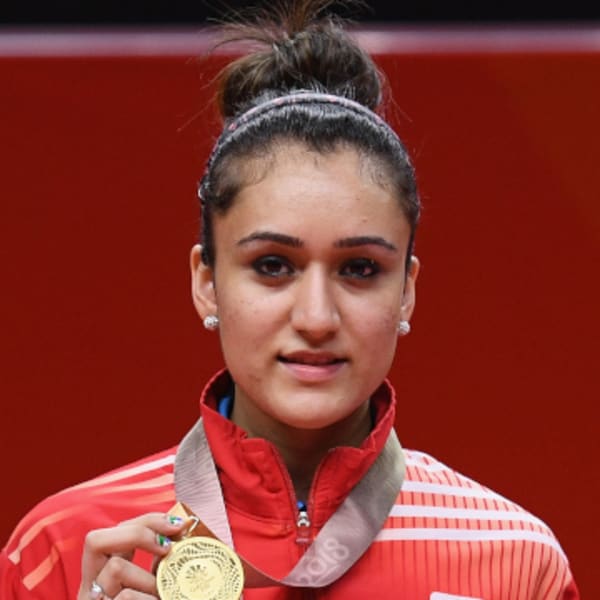 Early Life of Manika Batra:-
On 15 June 1995, Manika Batra was born and she is the youngest among three children. Just only age of four Batra hails from Naraina Vihar in Delhi and started her trainings of table tennis.
In her early playing career, she got inspiration from her elder sister Anchal and also her elder brother Sahil played table tennis.
Just in the age of 8 she won her first match of state level -8 tournaments and after winning the match she decided to train under Coach Sandeep Gupta and also he suggested her to switch to Hans Raj Model School where he ran his academy.
As Batra is beautiful she got many modeling offers in teenage but she rejected all the offers for his table tennis career. At the age of 16, she declined a scholarship to take training at the Peter Karlsson Academy in Sweden. Before dropping out to "concentrate" on table tennis she studied at the Jesus and Mary College for a year.
Manika Batra's Career:
In the under-21 category of the Chile Open, Batra won her first silver medal in 2011. In 2014 commonwealth Games at Glasgow and in 2014 Asian Games, she represented India, where she finished as quarterfinalist.
At the 2015 Commonwealth, she won three medals in Table Tennis Championships. In the women's team event she won silver medal (with Ankita Das and Mouma Das) and also she won the women's doubles event (with Ankita Das) and bronze in the women's singles event.
Manika Batra Journey At the 2016 South Asian Games:
Batra won three gold medals. Batra's fourth gold medal was snatched away at the Games by Mouma Das, who defeated her in the final of the women's singles event.
In april 2016,she won South Asia group of the qualification tournament and qualified for the women's singles event of the 2016 Summer.
Although, at the 2016 Olympics her appearance was short-lived, as she lost to Katarzyna Grzybowska of Poland in the first round of the women's individual event .
Manika Batra Journey At the 2018 Commonwealth Games in Gold Coast, Australia:
Batra led the Indian women's team to a gold medal win in the final against four-time gold medalists and defending champions Singapore.Before this match the Singapore women's table tennis team had never lost in the Commonwealth Games.
Batra made a huge role to defeat Singapore where she snatched wins against world number 4 Feng Tianwei as well as Zhou Yihan in India's 3–1 win in the final.
At the 2018 Commonwealth Games in the gold medal clash:
Batra and Mouma Das won India's maiden silver medal in the women's doubles category losing to defending champions Feng Tianwei and Yu Mengyu of Singapore.
In CWG 2018 by beating Yu Mengyu of Singapore, Batra became the first Indian woman to bag a commonwealth table tennis individual gold medal.
She won 4 medals in 4 events where she was participating, out of which 2 are gold, 1 silver and 1 bronze medal.
The only Indian to receive "The Breakthrough Star Award" is Manika Batra by ITTF on 12 December 2018.
She lost in the opening match of the Tokyo 2020 Qualifiers quarter-final to France's Marie Migot 2–3 so she failed to secure for India a position in the Women's Team event at the 2020 Tokyo Olympics.
To Watch your Favorite Sports person Journey Stay tuned, To play Fantasy Sports Download our Moble aap.