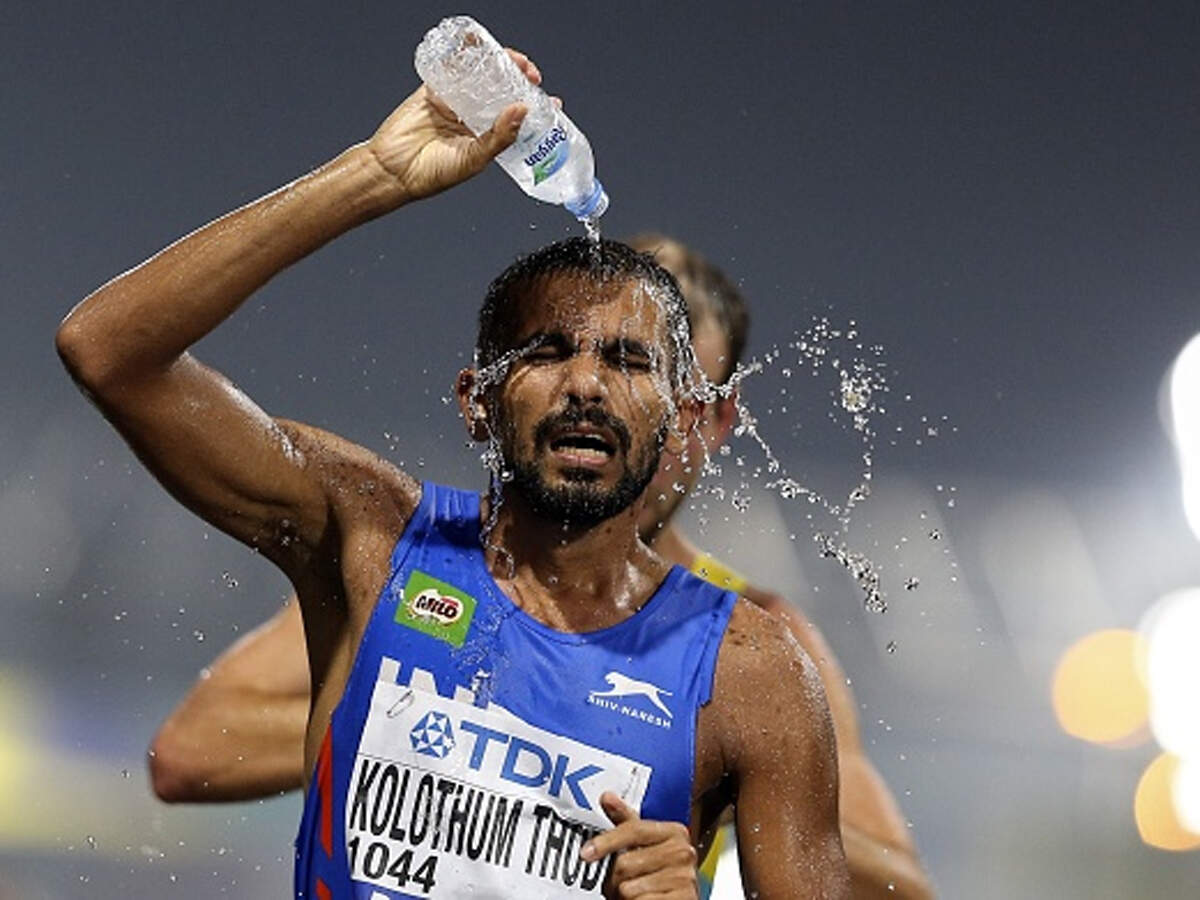 K.T. IRFAN | Past to Present:-
Irfan Kolothum Thodi who is popularly known as K.T,Irfan is an Indian athlete in the track and field events, specializing in the 20 kilometre walk event. Born on 8th February 1990 in Malappuram district, Kizhuparamba, Kerala. As a child he was keen on joining the Indian Army and brought glories to the nation, being so keen for joining the Indian Army he would wake up in the morning everyday to train and be able to accomplish his childhood dream of joining the Indian Army. He is zealously known as "Malappuram Express' ' which is the name inspired from his hometown. He took inspiration from a person named RIbas who was then considered as the best walker from the village as K.T. would provide him with refreshments and would note down his timings. K.T. IRFAN
K.T has been in midst of controversies as he was barred from 2018 Commonwealth Games and sent home along with fellow athlete Rakesh Babu for violating the no needle policy. A janitor found a syringe within the duo's room and when questioned by Australian anti-doping officials, the pair gave an unreliable and evasive evidence.
K.T. IRFAN became the primary Indian to qualify for the 2021 Tokyo Summer Olympics by competing in Asian Race Walking Championships in Naomi, Japan. Clocking 1 hour 20 minutes and 57 seconds out qualifying the Tokyo Olympics qualification timing of 1 hour 21 minutes.
Achievements:-
2011-Winning the Silver medal in the Inter-State Senior National Athletic Championship clocking 01:30:31
2011- Winning the Gold medal in the Open National Athletic Championship clocking 01:27:46
2012- Winning the Gold medal in the Federation Cup Senior Athletic Championship creating a new meet record by clocking 01:22:14
2012-Placing 19th in the World Race Walking Cup to qualify for the London Olympics 2012 by clocking 01:22:09
2012- Placing 10th in the London Olympics2012 and creating a new National record by clocking 01:20:21
2013-placing 5th in the IAAF World Race Walking Challenge clocking 01:20:59
2017-Winning the Gold medal in the Max Bupa Race Walking championship in Delhi clocking 01:22:43
2017– Winning the Bronze medal in the Asian Race Walking Championship held in Nomi, Japan clocking 01:20:59
2017- Placing 23rd in the World Athletics Championship held in London clocking 1:21:40
Stay tuned for more Sports Knowledge visit Khiladi Corner. And if you are a fantasy sports fan, download our Mobile App.