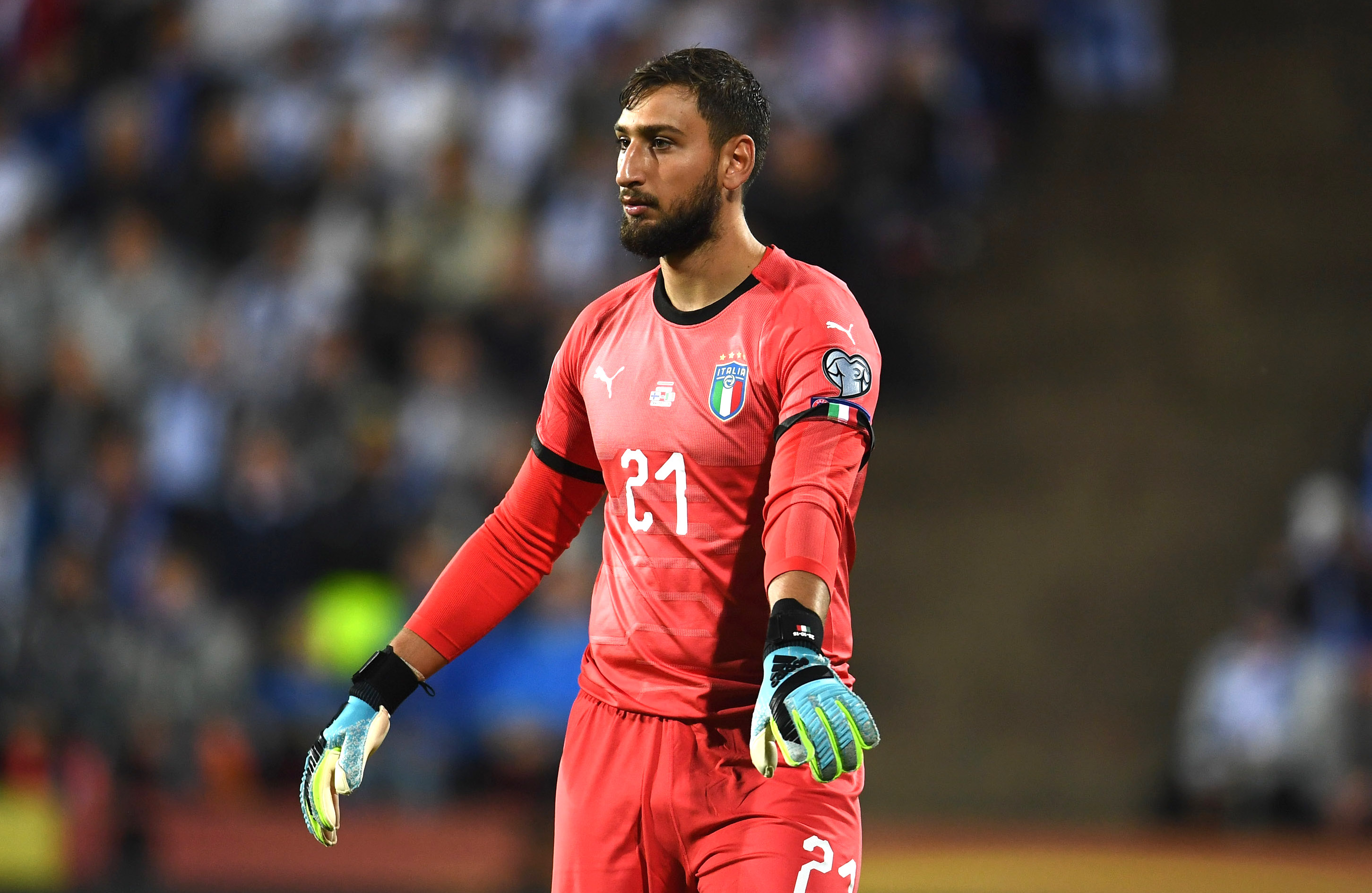 Gianluigi Donnarumma is an international footballer who plays for the Italy National Team and AC Milan. Donnarumma is the second-youngest goalkeeper ever to debut in Serie A, aged 16 years and 242 days. In March 2016, Donnarumma broke the record as the youngest Italy under-21 player ever to play, aged 17 years and 28 days. In September 2016, Donnarumma became the youngest goalkeeper ever to appear for Italy making his senior team debut, aged 17 years and 189 days.
EARLY LIFE
Donnarumma was born on 25 February 1999, in Castellammare di Stabia in the Province of Naples, Italy. In 2003, Donnarumma joined the football academy of ASD Club Napoli in his native Castellammare di Stabia. Donnarumma since his childhood supported AC Milan. Donnarumma grew up idolising Gianluigi Buffon.
Career
International
Donnarumma was Italy's under-17 team starting goalkeeper for the 2015 UEFA European Under-17 Championship. On 24 March 2016, Donnarumma played his first match for the under-21 side becoming the youngest player ever to play for the team, aged 17 years and 28 days. On 27 August, he was called up to the senior squad, making him the youngest player, aged 17 years and six months, to be called up to the senior squad since 1911. Donnarumma made his senior debut, On 1 September, becoming the youngest goalkeeper to ever play for Italy aged 17 years and 189 days.
CLUB
In 2013, Donnarumma was signed by Milan, when he was just 14 years old. Between 2013 and 2015, Donnarumma was part of the Rossoneri youth academy, playing for age groups over his age. In February 2015, he received his first call-up to the AC Milan senior team. Therefore signing his first professional contract with Milan in March 2015. Gianluigi Donnarumma made his competitive debut in Serie A on 25 October 2015 at the San Siro stadium. Donnarumma was therefore the second-youngest goalkeeper to start a match in the history of Italian football. On 30 December 2017, Donnarumma played his 100th game for Milan, hence becoming the youngest player to make 100 appearances for Milan
Gianluigi Donnarumma | Achievements
Winner of the Gazzetta Sports Awards Rivelazione dell'anno 2016,
Champion of the Goal.com NxGn 2017,
Winner of the Serie A Team of the Year 2019–20,
Champion of the Serie A Goalkeeper of the Year 2019–20.
Watch your Favorite Sports person Journey Stay tuned, To play Fantasy Sports Download our Mobile app.