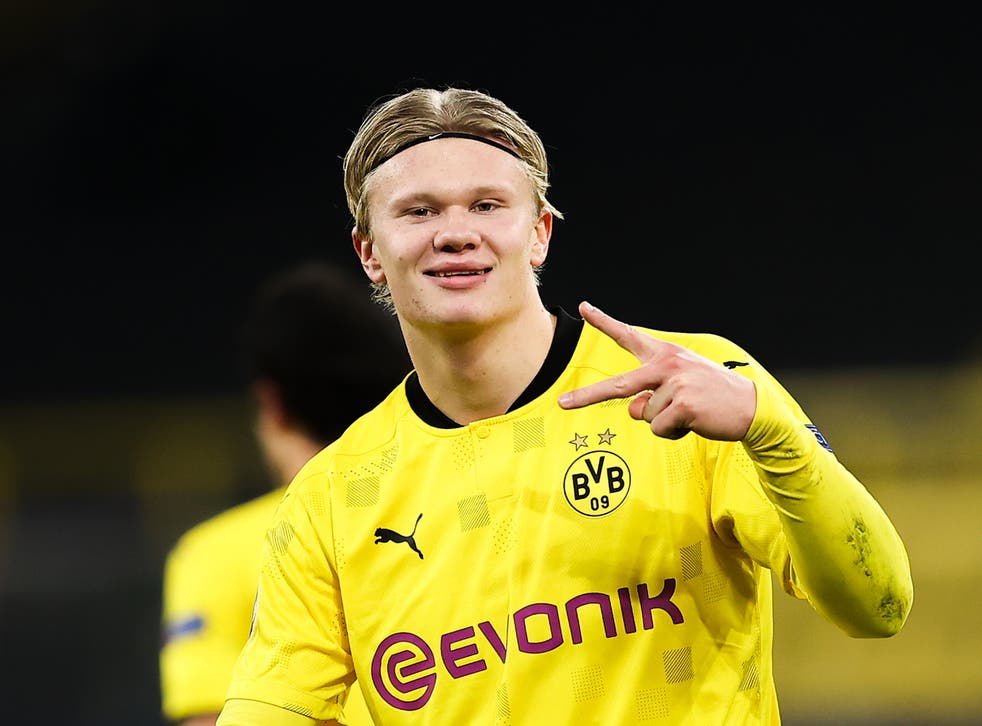 Erling Haaland is a football player from Norway.
He plays for Norway national football team and Borussia Dortmund club.
Erling plays as a striker and is one of the greatest Norwegian football strikers and is known for his athleticism and pace though he is still very young.
Background
Erling was born in a football-loving family on 21 July 2000 in Leeds, England.
His dad Alf-Inge Haaland used to be a defender or striker for the Norway national football team from 1994 to 2001.
Erling was born in England when his dad used to play for the famous English football club Manchester City.
He is the middle child and has two siblings an elder brother and a younger sister. From childhood, he wanted to follow his dad's footsteps and wanted to be as talented as his dad.
ERLING HAALAND | Career
Erling Haaland is trained at the Bryne FK training center.
He played the 2015 and 2016 seasons with a reserve club in the Norwegian fourth division, where he scored 18 goals in 14 games by himself.
In 2017, he went to Molde FK; there he overall made 50 appearances and made 20 goals, and assisted 6 goals.
Haaland signed a new contract in 2019 and joined the Austrian club red bull Salzburg.
On 17 February 2019, he made his debut in the Austrian Cup against Wiener Neustadt.
In the second half of the 2018-19 seasons, he played a total of five games.
He played against Napoli in the Europa League where he scored his first goal of the year on 12 May.
In the 2019-20 season, he made a remarkable start in the league scoring eleven goals in the seven matches he played in the starting.
Haaland made total of 27 appearances and made 29 goals and assisted 7 while playing with the red bull.
On 1 Jan 2020, he moved to Borussia Dortmund and he played his first game against FC Augsburg and scored a hat trick in twenty-three minutes and gave his team a win.
Till now he has a made 34 appearances for Borussia Dortmund with 35 goals and 6 assists.
International Career
Haaland started his national career with the Norway U15 team, On 28 August 2019; he made it into the senior team squad.
He made his international debut in the 2020-21 UEFA National League B.
Haaland scored his first international goal in a 1-2 defeat against Austria.
On 11 October 2020 Haaland made his first international hat-trick against Romania.
Till now he has made a total of 7 appearances and has scored 6 goals for the senior team.
Watch your Favorite Sports person Journey Stay tuned, To play Fantasy Sports Download our Mobile app.