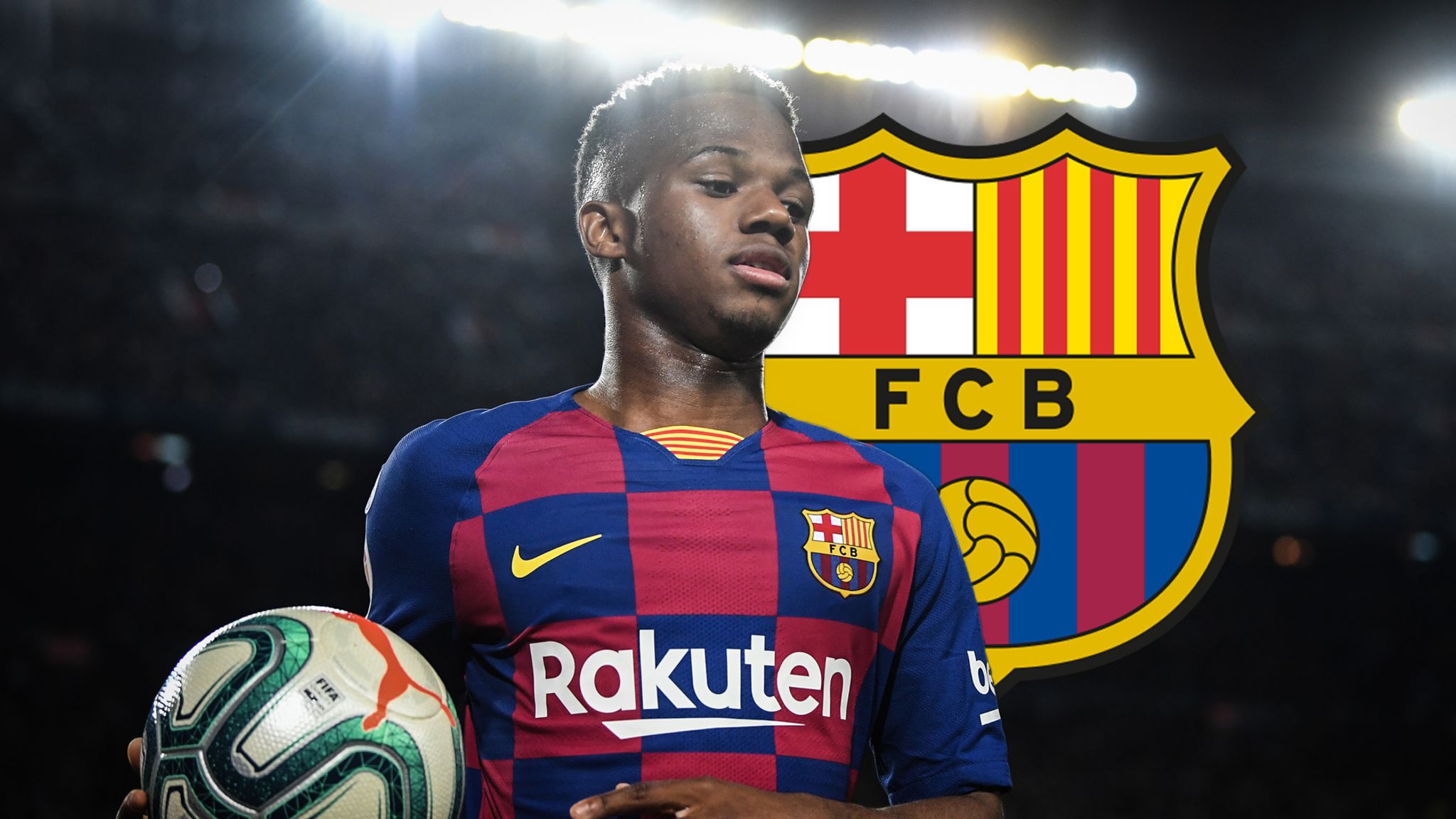 Anssumane Fati Vieira known as Ansu is a 19-year-old professional football player who plays as a forward for Barcelona and the Spain national team. ANSU FATI.
He is one of Barcelona's best player from last season and he is the youngest players to score at the Camp Nou. 
Background
Ansu was born on 31 October 2002 in Bissau, the West African nation of Guinea-Bissau capital
When is he was a kid he spent most of his time playing football in the street of Bissau.
His father Boji Fati coached some lower league teams in Portugal therefore Ansu had a keen interest in football from the start.
He has 4 siblings two brothers and two sisters and his brother are football players too.
In 2012 he joined a local team of Herrera and the youth teams of Sevilla.
Ansu joined the La Masia when he was ten years old. 
ANSU FATI | Career
During his time with the La Masia youth squad, he grabbed the attention of Camp Nou bosses with his amazing performance.
Ansu was given a position in the first team that season in spite of not having played for the Barcelona B team.
In 2019, he signed a deal with the Catalans till 2022.
He became the youngest goalscorer in the Barcelona senior teams and third youngest in the history of La Liga, he was just 16 at that time.
Ansu was the youngest player to score and assist in the same match at age 16 in La Liga on 14 September 2019.
He was also the youngest player ever to start a match for Barca at Camp Nou.
In 2019 December he became the youngest goalscorer in the Champions League which led Barcelona to a 2-1 victory against Inter Milan.
Ansu Fati has made total of a 43 appearances and scored 13 times.
In 2020 he made his International debut from the Spanish national football team in UEFA National League competitions.
At the age of 17, he scored his first international goal against Ukraine and became the youngest goalscorer ever in the UEFA National league. 
Watch your Favorite Sports person Journey Stay tuned, To play Fantasy Sports Download our Mobile app.