PV Sindhu: India's Leading Athlete at the Tokyo Olympics 2020 Badminton Competition
The star Indian Badminton player PV Sindhu is one of the most prominent Indian athletes at the Olympics. She is a strong contender for an Olympic Gold medal this year.
PV Sindhu is the first Indian woman to win an Olympic Silver medal. She won the Olympic Silver at the 2016 Rio Olympics.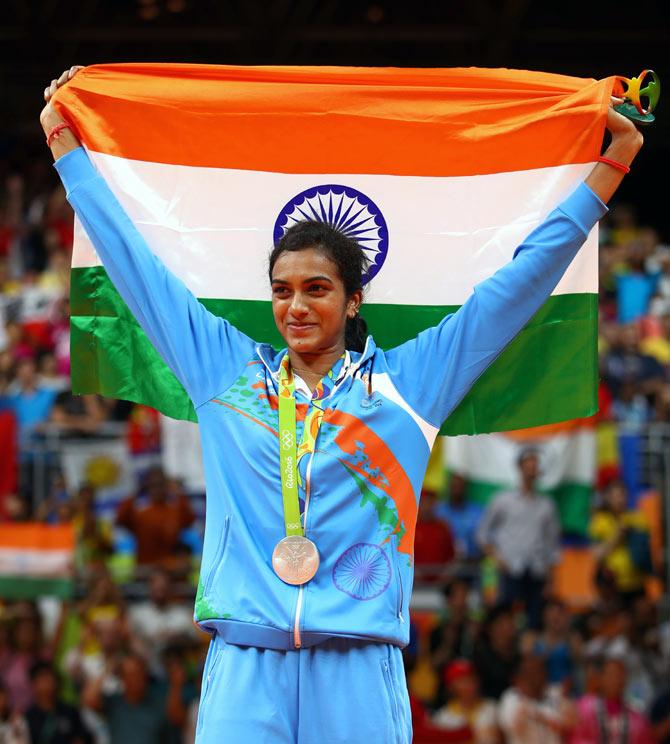 Since her breakthrough at the 2016 Games, Sindhu has been unstoppable. She bagged the gold medal BWF World Championship in 2019 by owning the match against Japan's Nozomi Okuhara. The match lasted only 36 minutes!
Her talents have risen to new levels and have received world recognition. This makes her a very strong contender at the Tokyo Olympics 2020. She will be looking forward to bagging the gold in the absence of Carolina Marin. Carolina Marin was the 2016 Olympics Gold medallist in the women's badminton competition. She won't be participating this year because of a knee.
PV Sindhu is currently at number 7 on the BWF rankings for women's singles. Being at such a high rank brings expectations and responsibilities. It is not hidden from the world that she is an exceptional talent. It is just a matter of days before we see her performing at the Tokyo Olympics. Let's hope that she makes India proud again!
Also Read, Sania Mirza Reacted To Rohan Bopanna's Comment About The Tokyo Olympic Qualification
---
Watch Your Favorite Sports person Journey Stay tuned, To play Fantasy Sports Download our Mobile app