SRH will face Delhi Capitals in the Qualifier 2 after outclassing RCB.
Last Updated: 7th Nov,2020 1:52PM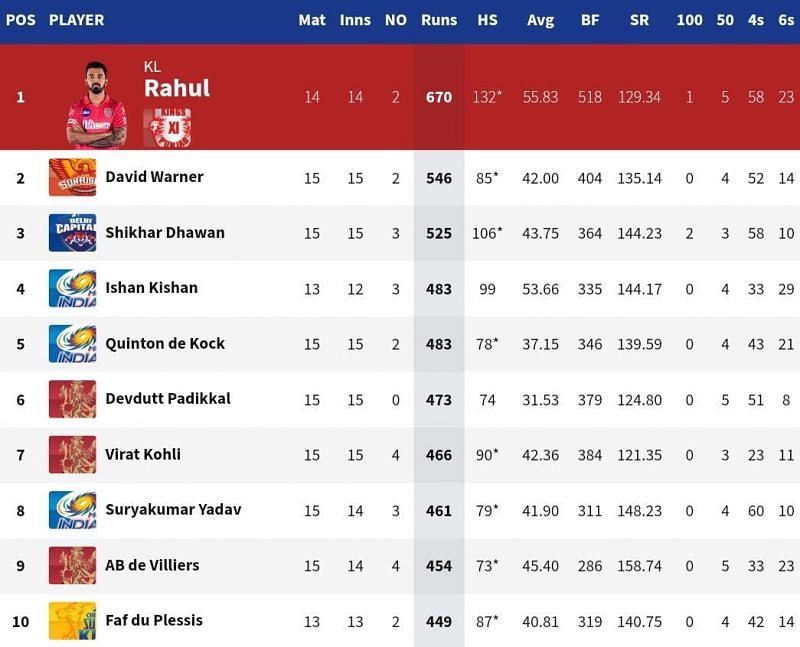 Eliminator of the Indian Premier League (IPL)2020 witnessed action between Royal Challengers Bangalore (RCB) and Sunrisers Hyderabad (SRH). Both the teams were supposed to pour in their heart in this match of prime importance, but it was Sunrisers who saw their sun rising. SRH won the match by six wickets to set the date with Delhi next. Batting first, RCB posted an underwhelming score of 131 runs on the board, where a half-century by AB de Villiers (56 off 43) became the backbone of their batting set up.
Holder-Williamson duo took SRH home
Chasing an ordinary target, the opening order failed for Hyderabad, but it was Kane Williamson and all-rounder Jason Holder who shouldered all the responsibilities for SRH. Williamson smashed a prolific half-century (50 off 44) to take the team home. Holder supported him well by adding a quickfire of 24 off 20. Kane Williamson was named as the player of the match as he took SRH over the line by steadying the pace of the team's chase. Adam Zampa leaked only 12 runs in four over to maintain a brilliant economy. Mohammed Siraj picked two wickets for the team.
Who has Orange and Purple Cap?
Despite Punjab being out of tournament, KL Rahul keeps possession of the Orange Cap, with huge 670 runs in his bag. He is followed by SRH skipper David Warner who has amassed 546 runs. The 3rd and 4th slots are held by Shikhar Dhawan and Ishan Kishan in the race for Orange Cap.
Purple Cap is back again with Mumbai's deadly pacer Jasprit Bumrah, who has 27 wickets under his belt. Next in line is Delhi's star Kagiso Rabada, who has 25 wickets. Trent Boult has 22 wickets in his bag while Yuzvendra Chahal has 21 wickets under his belt. Jofra Archer, Mohammed Shami, Anrich Nortje have picked 20 wickets each. Qualifier two of IPL 2020 is set to take place between Sunrisers Hyderabad and Delhi Capitals on Sunday.
List of top run-scorers in IPL 2020 – Orange Cap Holder
| | | | | | | | | | | |
| --- | --- | --- | --- | --- | --- | --- | --- | --- | --- | --- |
| Sr No | Player | Team | Matches | Innings | Runs | Average | SR | 4s/6s | 100/50s | Best |
| 1 | KL Rahul | KXIP | 14 | 14 | 670 | 55.83 | 129.34 | 58/23 | 1/5 | 132* |
| 2 | D Warner | SRH | 15 | 15 | 546 | 42 | 135.14 | 52/14 | 0/4 | 85* |
| 3 | S Dhawan | DC | 15 | 15 | 525 | 43.75 | 144.23 | 58/10 | 2/3 | 106* |
| 4 | I Kishan | MI | 13 | 12 | 483 | 53.66 | 144.17 | 33/29 | 0/4 | 99 |
| 5 | Q de Kock | MI | 15 | 15 | 483 | 37.15 | 139.59 | 43/21 | 0/4 | 78* |
| 6 | D Padikkal | RCB | 15 | 15 | 473 | 31.53 | 124.80 | 51/8 | 0/5 | 74 |
| 7 | V Kohli | RCB | 15 | 15 | 466 | 42.36 | 121.35 | 23/11 | 0/4 | 90* |
| 8 | S Yadav | MI | 15 | 14 | 461 | 41.90 | 148.23 | 60/10 | 0/4 | 79* |
| 9 | AB de Villiers | RCB | 15 | 15 | 454 | 45.40 | 158.74 | 33/23 | 0/5 | 73* |
| 10 | Faf du Plessis | CSK | 13 | 13 | 449 | 40.81 | 140.75 | 42/14 | 0/4 | 87* |
List of most wicket-takers in IPL 2020 – Purple Cap Holder
| | | | | | | | |
| --- | --- | --- | --- | --- | --- | --- | --- |
| Sr No | Player | Team | Matches | Innings | Wickets | Average | Best |
| 1 | J Bumrah | MI | 14 | 14 | 27 | 13.92 | 4/14 |
| 2 | K Rabada | DC | 15 | 15 | 25 | 19.48 | 4/24 |
| 3 | T Boult | DC | 14 | 14 | 22 | 19.40 | 4/18 |
| 4 | Y Chahal | RCB | 15 | 15 | 21 | 19.28 | 3/18 |
| 5 | J Archer | RR | 14 | 14 | 20 | 18.25 | 3/19 |
| 6 | A Nortje | DC | 14 | 14 | 20 | 22.55 | 3/33 |
| 7 | M Shami | KXIP | 14 | 14 | 20 | 23.00 | 3/15 |
| 8 | R Khan | SRH | 15 | 15 | 19 | 16.73 | 3/7 |
| 9 | V Chakravarthy | KKR | 13 | 13 | 17 | 20.94 | 5/20 |
| 10 | T Natarajan | SRH | 15 | 15 | 16 | 29.50 | 2/24 |