Earlier on Friday, French radio station Europe 1 reported that Zidane would immediately take over, without citing any source.
Football great Zinedine Zidane's advisor denied on Friday that the former France great is set to replace Mauricio Pochettino as Paris Saint Germain coach next season.
Earlier on Friday, French radio station Europe 1 reported that Zidane would immediately take over, without citing any source.
"All these rumours that are circulating are unfounded," Alain Migliaccio, Zidane's advisor, told sports daily L'Equipe.
"To this day, I am the only person allowed to represent and advise Zinedine Zidane. Neither Zinedine Zidane nor myself have been contacted directly by the owner of PSG."
PSG were not available for comment.
Pochettino, who was appointed 18 months ago, has failed to help the Ligue 1 club break new ground in the Champions League, with PSG being eliminated in the last 16 by Real Madrid this season.
They wrapped up the Ligue 1 title in April to secure their only trophy of the campaign.
Zidane, 49, has been without a club since he departed Real Madrid at the end of the 2020-21 season.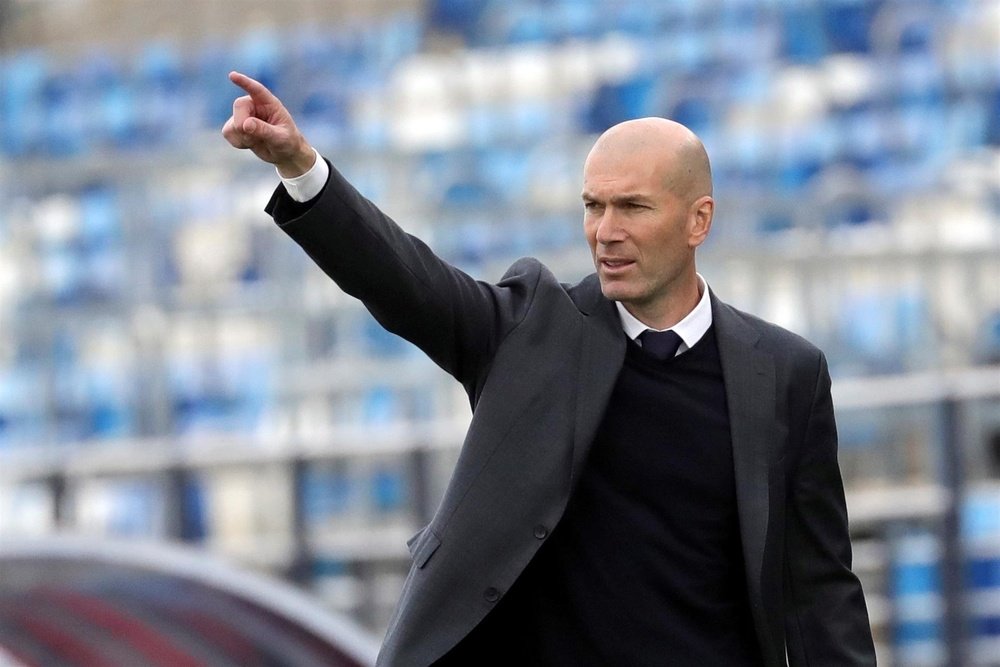 Zinedine Zidane is now the favourite to replace Mauricio Pochettino at Paris Saint-Germain after a breakthrough in negotiations between the former France star's representatives and the Ligue 1 champions, GOAL can confirm.
Despite a return to domestic success this term, the Parc des Princes club have been looking to move on from the Argentine and install a new manager in charge ahead of the upcoming campaign.
Former Real Madrid boss Zidane, one of the most decorated coaches of the past decade from two spells in charge of Los Blancos, has long been linked with the role – but has now edged closer to the position amid a reportedly eye-watering offer.
What will Zidane bring to Paris Saint-Germain?
Having been out of club management since his second departure from Santiago Bernabeu in 2021, the Frenchman would bring one of the most fearsome managerial records in the game to Paris.
During his first spell in charge between 2016 and 2018, Zidane won La Liga in his maiden campaign and a remarkable hat-trick of Champions League finals, boasting a superb 70.47 per cent win ratio during his tenure.
It is that European nous that may appeal above all else to PSG, who are yet to add the biggest crown in continental club football to their trophy cabinet.
They came up short once again this season, after a sensational last-16 loss against Madrid where they collapsed dramatically against Los Blancos, in what may well have been the beginning of the end for Pochettino.
What will Zidane inherit at Parc des Princes?
The 49-year-old will arrive to a squad in overhaul after what many supporters deemed to be a disappointing campaign last term, despite reclaiming their Ligue 1 crown from Lille.
Angel Di Maria has departed on a free transfer and there is a suggestion the club would be willing to field offers for Neymar, the world's most expensive transfer when he arrived from Barcelona.
Zidane will be able to call upon two of the game's biggest stars in Kylian Mbappe – who snubbed Madrid to pen fresh terms in a sensational transfer saga – and Lionel Messi, who arrived last year on a free transfer from Barcelona.
Stay tuned for more Sports Updates. And if you are a fantasy sports fan, download our Mobile App.