Villarreal has won their first major trophy, as they defeated Manchester United in the Europa League final. The scoreline was 1-1 after the final whistle. The match result is decided in the penalties. After taking all 11 shots from both the team, De Gea is the only one who missed. Villarreal won the match, where the final scoreline is 11-10.
Villarreal- First European Trophy:

For Villarreal, Gerard Moreno scored the first goal of the match in the 29th minute. It was Villarreal's first-ever Europa League final. He scored from a free kick which was taken by Dani Perejo.
Early in the first half, Cavani scored the equalizer also from a Free-kick. He scored in the 55th minute but still cannot give his team the trophy. The trophy drought of four years for United continues.
Eric Bailly started the match in the center-back position. Man United captain Harry Maguire is not available for this match. He has an ankle injury.
De Gea got a chance to prove himself as he started ahead of Dean Henderson. Also, Paul Pogba started ahead of Fred. Fred was on the bench for 80 minutes. Pogba played a more orthodox midfield role.
Scenes as Villarreal secure their first major European trophy!
About The Match:
Villarreal defender Juan Foyth left the pitch with blood. He had a collision with Pogba early in the game and bloodied. Both the teams play safe in the first half and slowed down the game.
In the middle of the game, Carlos Bacca produced a rabona cross to Pau Torres. The defender could not convert it. He also had linked with Manchester United for a summer transfer.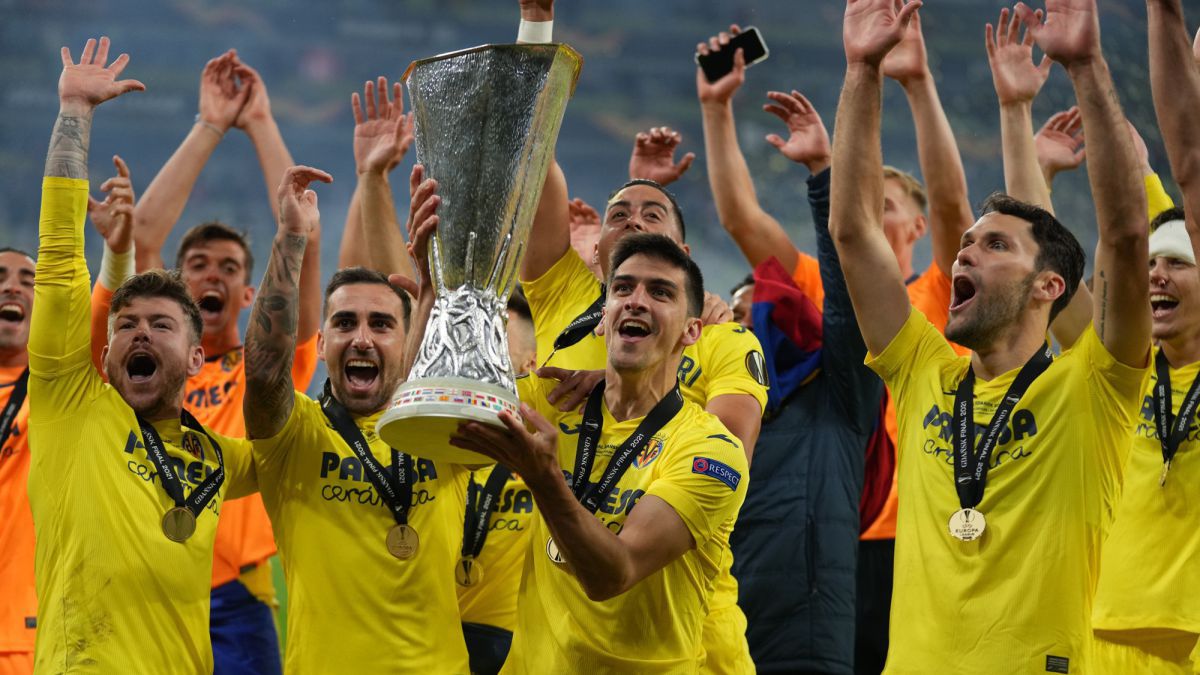 That time Rashford tested Geronimo Rulli from distance with a dipping shot. Rulli saved that beautifully.
Jeremy Pino broke the record of Iker Casillas as the youngest Spanish player to start a major European final. He is 18 years and 218 days old.
Dani Perejo swung the ball from the free-kick. Gerard Moreno beat Luke Shaw and Victor Lindelof in the header and De Gea had nothing to do.
It is Moreno's 82nd goal for Villarreal. He equalized with former Manchester United forward Giuseppe Rossi.
This match is remarkable as the first 21 penalties went into the net. Only De Gea failed to convert it.
Although, it's a remarkable win for Villarreal as they won their first-ever European Major Trophy.
Watch your Favorite Sports person Journey Stay tuned, To play Fantasy Sports Download our Mobile app.