Copa America 2021 will be held in Brazil
Two nations originally scheduled to host the Copa America 2021. But they are in no position to stage elite competition. So, CONMEBOL has taken decisive action.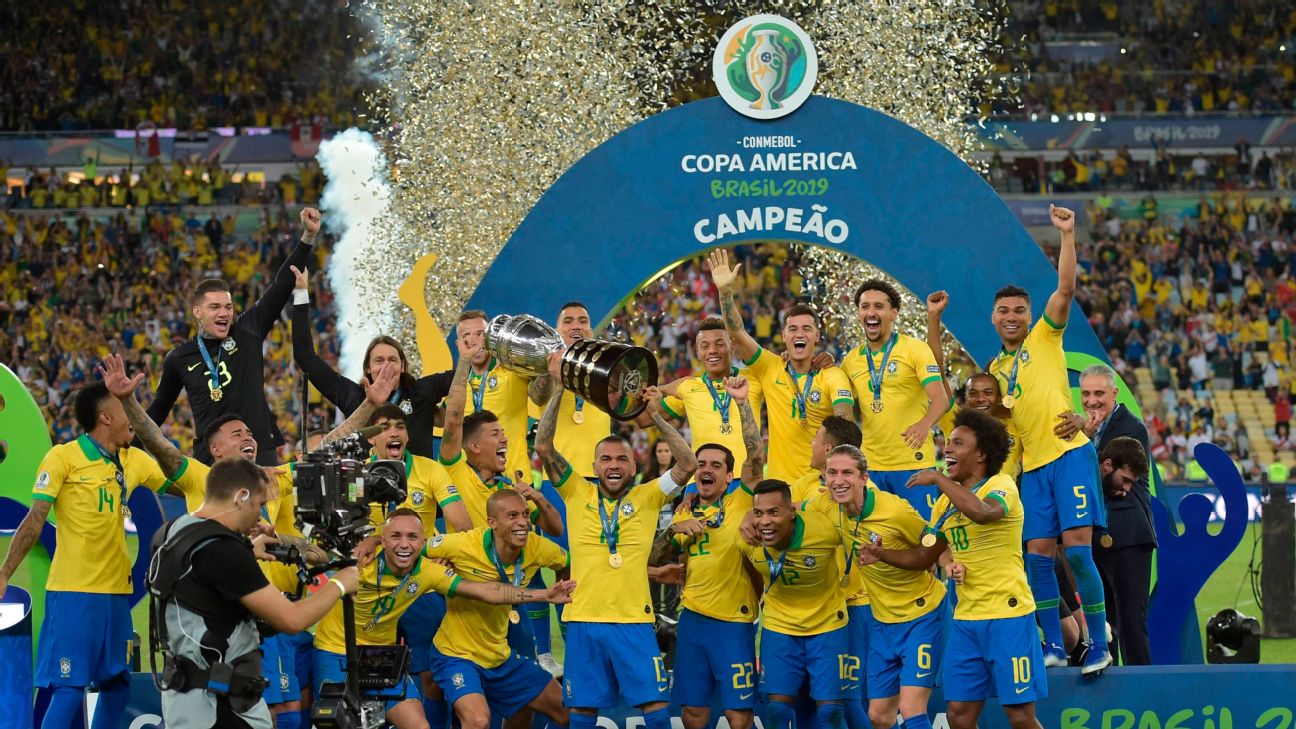 Argentina and Colombia unable to fulfill their commitments as hosts of the 2021 Copa America

Due to the increasing of covid-19 cases, Argentina and Colombia cannot host the 2021 Copa America. The civilians of their countries were so unhappy with the decision of the government to host this.
So, both the countries stepped down. CONMEBOL announced on Monday that Brazil has stepped in to stage an elite continental competition.
CONMEBOL has taken decisive action and announced that they will host. Last time in 2019, they also hosted the tournament. At that time Brazil also won Copa America. This time, they also step up again in the federation's hour of need.

What has CONMEBOL said?

An official statement reads: "The CONMEBOL Copa America 2021 will be played in Brazil! Tournament start and end dates are confirmed.
"The venues and the fixture list informed by CONMEBOL in the next few hours.
"The oldest national team tournament in the world will thrill the entire continent!"

The response in Brazil

After announcing this big decision, several public figures in Brazil raised their voice against this. They did not agree with the decision of hosting due to the current increasing coronavirus numbers within the country.
Additionally, General Luiz Eduardo Ramos, Chief of Staff for the Brazilian Government, says that the tournament's move to Brazil is not official just yet.
"Copa Sudamericana and Libertadores, international sports events with matches being played in Brazil and state governors all fighting to host matches," he tweeted. "Then today, when the Government discussed the POSSIBILITY of hosting Copa America in Brazil, incoherent criticism is everywhere."

When will the 2021 Copa America take place?

The competition decided initially to take place in June 2020. But it delayed for12 months due to the coronavirus outbreak. Also, subsequent lockdowns are the reasons to put it in place.
Argentina and Colombia prepared to be patient, but they have ended up missing out regardless.
Brazil is now going to host the 47th Copa America between June 13 and July 10.
They are also holders of a prestigious international prize. They defeated Peru with a scoreline of 3-1 to claim a memorable home soil success two years ago.

Which teams are taking part in Copa America 2021?
Brazil will join with the national sides of Argentine and Colombia despite their respective nations being unable to stage fixtures.
Ecuador, Peru, Bolivia, Venezuela, Chile, Paraguay, and Uruguay complete the 10-team competition.
Watch Your Favorite Sportsperson Journey Stay tuned, To play Fantasy Sports Download our Mobile app.