Arsenal are keen on Brazil forward Raphinha; the Gunners' opening bid does not meet Leeds' valuation of the player, who has two years left on his contract and is not expected to sign a new deal at Elland Road.
Arsenal's opening bid for Raphinha will be rejected as it falls below Leeds' valuation of the Brazil forward.
Leeds are under no pressure to sell Raphinha, 25, as he has two years left on his contract – although he is not expected to sign a new deal at Elland Road.
Barcelona are also understood to want to sign Raphinha, whose agent is the former Barca player Deco.
The Brazil international joined Leeds from Ligue 1 side Rennes on a four-year deal in October 2020, contributing six goals and eight assists in 29 Premier League games in his debut campaign, while last season the player managed 11 goals and three assists in his 35 league matches.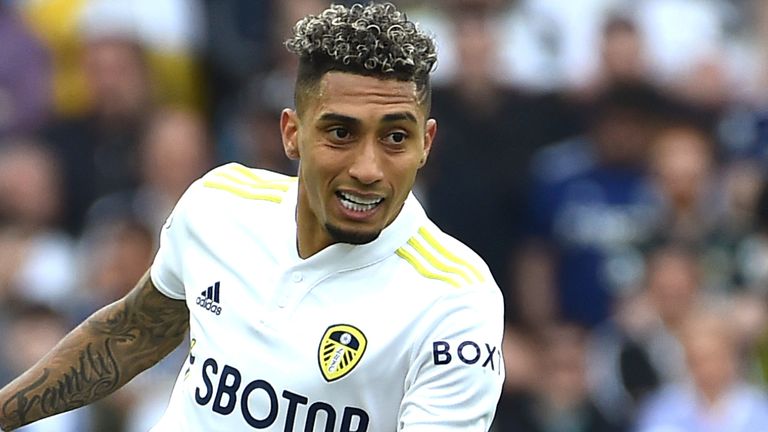 Would signing Jesus give Arsenal edge in CL battle?
"I think it's too early to say it would give them the edge as there's a long way to go in the transfer window and Arsenal are having to catch up. It won't be easy next season as they will be in the Europa League.
"The Thursday-Sunday schedule does have a negative impact on domestic performance so it's going to be tough for Arsenal to bridge the gap.
"If you're going to do that, you've got to be encouraged by the club doing their business early. Addressing a big area up front in signing Gabriel Jesus is a positive step.
"His goals-to-expected-goals ratio is one of the weakest in the Premier League since he arrived but his goalscoring has been prolific. He's got more than a goal every other game so his productivity has been very high.
"Arsenal have been crying out for someone to be on the end of those chances consistently. It was the one thing that was missing last season."
Stay tuned for more Sports Updates. And if you are a fantasy sports fan, download our Mobile App.