Mesut Ozil is currently at Fenerbahce after leaving Arsenal in January 2021; Germany midfielder has not played for the club since being removed from their first-team squad in the spring due to disciplinary reasons; his agent now claims his client could move into eSports when he retires.
Mesut Ozil's agent has claimed the former Arsenal midfielder will move into eSports when his playing days end as the Germany midfielder continues to be cast out by Fenerbahce.
The Turkish club removed Ozil from their first-team squad in the spring due to disciplinary reasons – with a return looking unlikely for the 33-year-old.
What Sogut has said on Ozil?
"He will go more into eSports, play himself and maybe become an eSports athlete," Dr Erkut Sogut told the Daily Telegraph.
"He's really good, to be honest, at Fortnite and I think one day I wouldn't be surprised if he is competing.
"He owns a team – M10 Esports – and he has players. He has a gaming house in Germany. He has football, like FIFA, and Fortnite."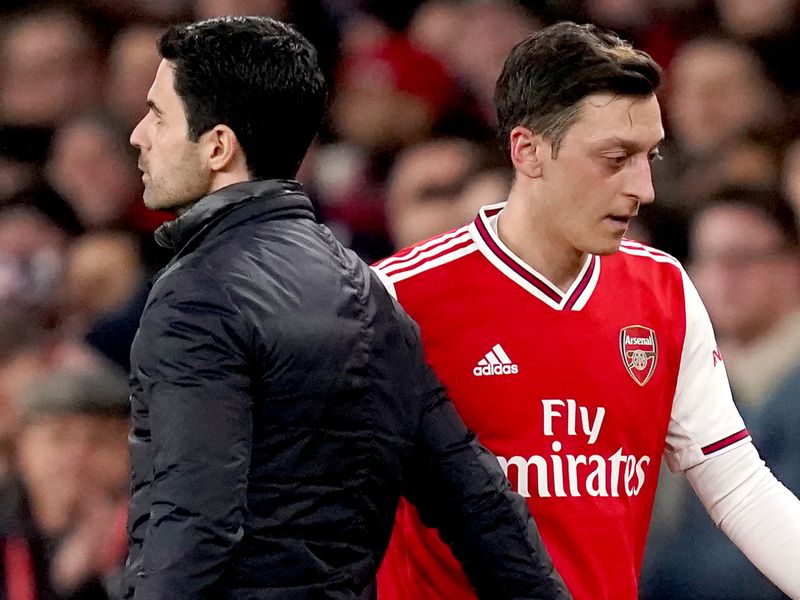 The Turkish club's president, Ali Koc, had announced at the end of last year that Ozil was "unhappy" at the club due to a desire to play more, but revealed that manager Kartal was struggling to get the best out of the midfielder.
"Ozil wants to play more," Koc said in November. "From now on, he needs to focus on his game and keep his commercial interests out of it. He needs to think about contributing to Fenerbahce.
"Our coach also needs to try to figure out how to get the most out of Ozil. There is not a problem, despite what the media says. Mesut is unhappy because he does not play regularly."
Why did Ozil leave Arsenal?
The former Germany international left Arsenal under a cloud of controversy last year after the midfielder fell out with Gunners manager Mikel Arteta.
The Spaniard exiled the German, despite him being on a reported £350,000-a-week contract at the Emirates Stadium, for not adhering to the "non-negotiables" that Arteta wanted from his players.
Arteta left Ozil out of his Premier League and Europa League squads at the start of last season, which meant the midfielder did not play a single competitive minute for the Gunners between his final appearance for the club in March 2020 and his departure in January 2021.
Stay tuned for more Sports Updates. And if you are a fantasy sports fan, download our Mobile App.