Lionel Messi is yet to score for PSG since his move in the summer PSG. There he was substituted in the second half of Sunday's league win against Lyon. MRI scan shows bruising to the bone with a follow-up examination in 48 hours. PSG is due to host Manchester City in the Champions League on Tuesday.

Lionel Messi will miss Paris Saint Germain's visit to Metz in Ligue 1 on Wednesday because of an injury to his left knee.
Messi was substituted on his home debut against Lyon on Sunday. After that, he underwent an MRI scan which confirmed signs of bruising to the bone.

The French league leaders have confirmed on Tuesday that the forward will undergo a follow-up examination in 48 hours.
Messi is now 34. Also, he has not scored in his first three appearances since he joined on a free transfer in August following his departure from Barcelona.
Current Situation:

Mauricio Pochettino's side is due to play against Montpellier at home in the league on Saturday. This match will happen before hosting Manchester City in the Champions League on Tuesday.

Messi has hit the crossbar with a free-kick in the first half against Lyon. Also, he appeared frustrated at being substituted for Achraf Hakimi in the 76th minute of the comeback 2-1 win at the weekend.

However, speaking at his pre-match news conference, Pochettino said: "I'm really happy with what he did during the match, he played a great first half.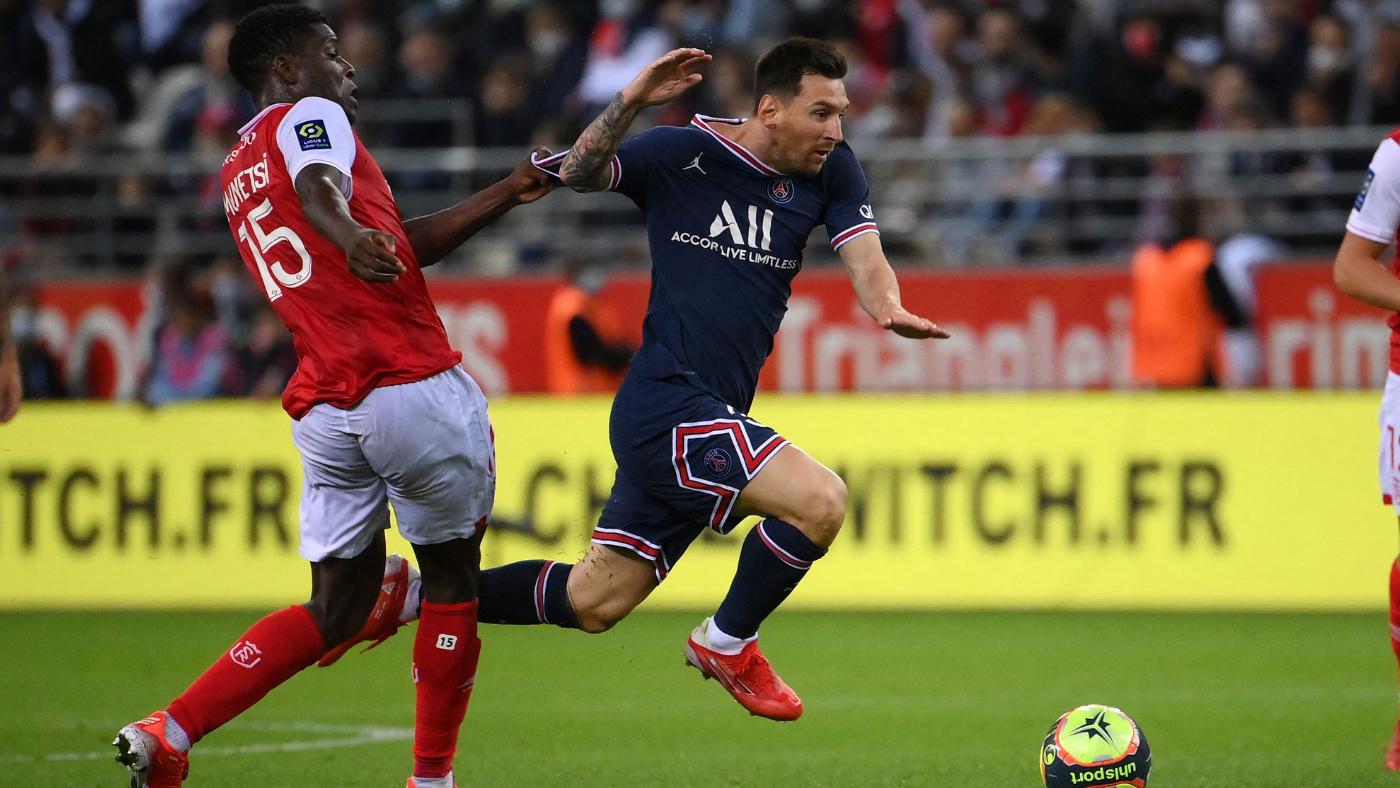 "All the great champions don't want to leave the pitch."
Also, Messi has not set yet with the team. Although he tried his best, he is coming down to defense, conceding yellow cards but he needs time.

Also, PSG does not play the type of football that Messi wants to. PSG's off-the-ball movement is not ideal to play with Messi. Pocket is not interested in that type of possessional football. He loves to play direct football.
Stay tuned for more Sports Updates. And if you are a fantasy sports fan, download our Mobile App.