Juventus has qualified for the Champions League in their last game of the season. On Sunday they won against Bologna with a scoreline of 4-1. They joined the top four with AC Milan also. AC Milan also won against Atalanta with a scoreline of 2-0.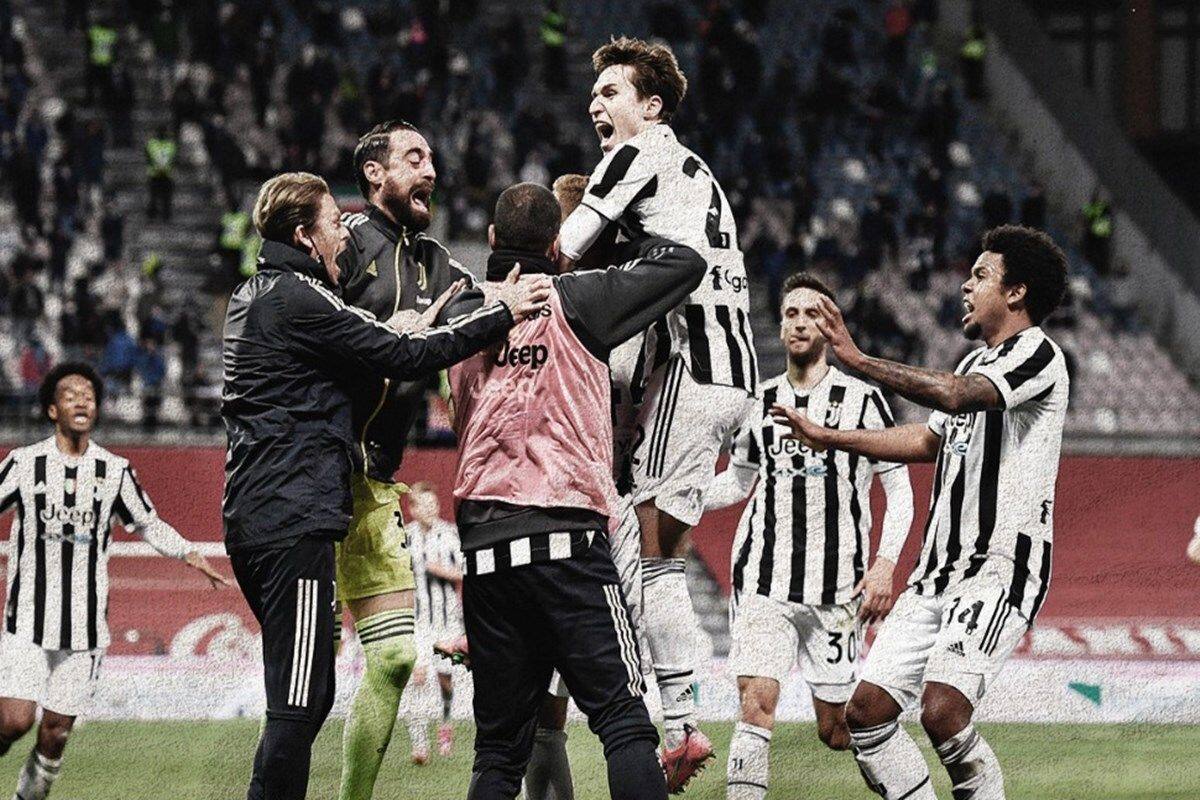 Juventus Big Turn Round in The Final Day of the League
Napoli has to play in the Europa League as they finished fifth in the group table. They are just one point behind Juventus. They grabbed a 1-1 draw against Hellas Verona at home.
AC Milan finished second and won a Champions League spot after the 2013-14 season. They secured their win with the goal of Franck Kessie from the penalty kick.
Atalanta secured their third spot for the third consecutive season of Serie A. They lost their second position after a 2-0 loss against AC Milan. Also just a few days ago they lost in the Coppa Italia Final against Juventus.

In the match against Bologna, Juventus Coach Andre Pirlo started the match without Ronaldo. He kept Ronaldo on the bench. Pirlo started with Dybala and Morata in their striking positions. He also started with Chiesa and Kulusevski in the wings. It looked like a super attacking formation from the beginning of the match.

Also, they got the benefit early. They almost earned 2 goals lead within 30 minutes of play. Morata scored a brilliant goal along with Chiesa and Adrien Rabiot. It helped them to play the Elite League of European football. Juventus never missed the UCL since 2012.
UEFA Europa League

Gennaro Gattuso's side was slipped from the top four after taking a draw against Verona.
Amir Rrahamani scored for Napoli but just after nine minutes, Davide Faraoni equalized the lead. After that Napoli created many chances but cannot convert them into goals.

Lazio joined with Napoli, despite a draw against Sassuolo. Roma grabbed a draw against Spezia with a scoreline of 2-2. Lazio finished sixth and Roma finished seventh in the table.
Antonio Conte's side had already won their 19th Serie A trophy. They finished 12 points ahead of the 2nd positioned AC Milan.
Also in their last match, they won against Udenese with a scoreline of 5-1. Ashley Young, Eriksen, Lukaku, Martinez, Perisic scored for Inter Milan in their last match of this season.
They celebrated the win with 4000 supporters. They started fireworks and flares, also greeted the team with chants and cheers.
Watch your Favorite Sports person Journey Stay tuned, To play Fantasy Sports Download our Mobile app.