East Bengal owners and management at war as football club stares at uncertain future
Kolkata-based East Bengal was once a celebrated soccer club. Now they are a shadow of their former self. It is owned by Shree Cement. But the owners and old guard can't see eye to eye as the club's performance on the field has floundered significantly.
East Bengal has sold 76 percent of its stake to Shree Cement. It is now owned by the cement maker and power producer.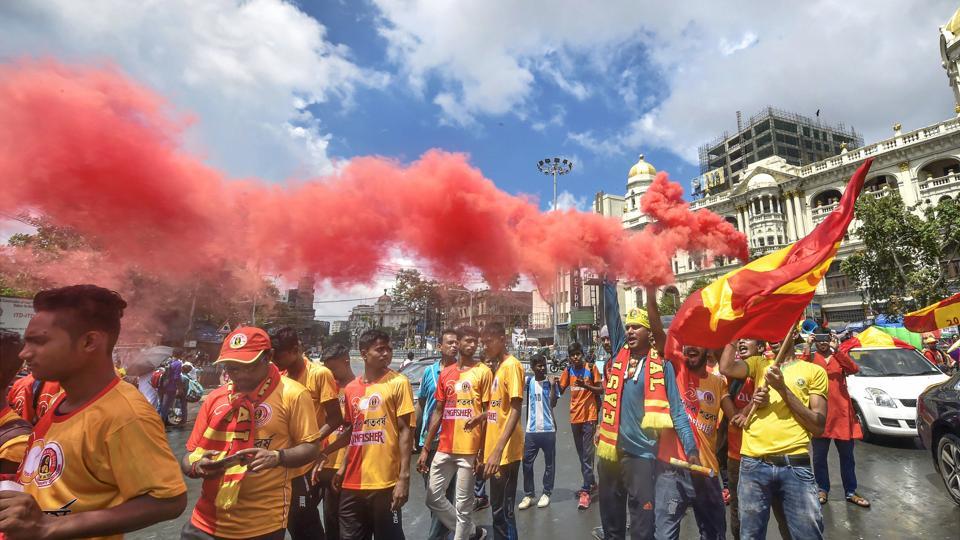 Prestige vs Cash
"I want help from anyone and everyone, we are being pushed to the wall by our owner who is demanding the moon," Majumdar, who wrote the letter, told MoneyControl.
Majumdar said Shree Cement has put a lot of conditions that are unacceptable to the club management. Shree Cement has the club's sporting rights as well as all of its assets and properties.
Emotional issue
Emotions are running high in Kolkata. Some officials of East Bengal sought an audience with Chief Minister Mamata Banerjee but she refused to intervene
"The company is telling us to leave the club and walk away. We will not. We will raise cash and run the club," Debabrata Sarkar, the club secretary, told MoneyControl. He did not say how.
---
Also read, East Bengal will not sign a final agreement with investors
---
Sarkar said the club's prestige can never be bought with peanuts. "If East Bengal club is up for sale, then the tender paper would be worth Rs 2,000 crore. East Bengal has not pawned its prestige. The club is not for carpetbaggers."

A pressing dilemma
"I admit there was an error but it was very, very minor. We immediately made a fresh order but the sarcastic remarks at the football ground were very difficult to handle. It was nothing but humiliation," said Basu Ray.
Basu Ray said he would often hear club officials being castigated by fans for "selling the club to foreigners".
"Sentiments of East Bengal fans, even club officials, are very difficult to handle. They would listen to nothing and ride high on emotions. Also, they are often, very, very unreasonable. They have my way or the highway attitude. It does not work when top companies are coming to tie up with the club," Basu Ray told MoneyControl.
And then comes the million-dollar question: Who will pay?
Watch Your Favorite Sports person Journey Stay tuned, To play Fantasy Sports Download our Mobile app.