Italy of Roberto Mancini could transform international football by succeeding at Euro 2020 with an attacking game
Defensive football is seen as winning football in the international game. Italy of Roberto Mancini could change that with their more attacking approach.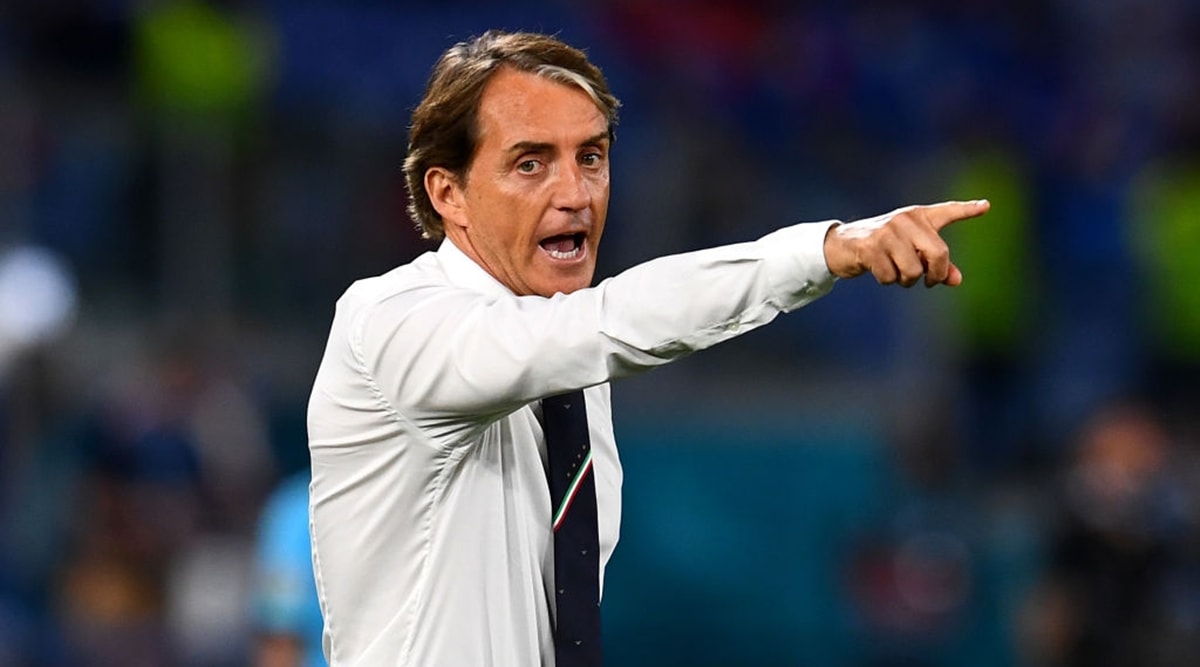 When it comes to Gareth Southgate for his decision of playing his full-backs too defensively. It was expected that he will soon reach for the example of France. The 2018 World Cup winners, France, are clearly the template for the England manager, and understandably so.
Southgate is a student of the game. More pragmatist than a philosopher. Also, he has observed what works for his team. Didier Deschamps was also criticized for going with Benjamin Pavard and Lucas Hernandez in Russia. Also, nobody on the Champs-Elysees was bothered after the final.
This also has been the lesson of international football for some time. Spain's front six, for whom they won the 2010 World Cup final included five of the same players who would start the Champions League final for Barcelona. Which was against Manchester United for the following year.
The only difference was that Vicente Del Bosque was unable to call Lionel Messi to play for Spain. He put Xabi Alonso in front of the defense instead. Also, it is a fact that all four knockout games were won by the same 1-0 scoreline. Often sterile but always in control.
---
Also read, Aguero to join Barcelona on a free transfer
---
The message: this is how winning is done.
It is not just the history which is written by the winners but also the future too. Keeping this in mind, it can be possible that fans of the international game should be cheering to Italy now. Roberto Mancini has shown that the possibility of a more expansive approach remains. There is another way.
Italy is the only team at Euro 2020 to win all three of their group games. Also, they won without conceding a goal. It has been anything but conservative. They have the best goal difference. Also, they have the most shots. Also, they have attempted the most through-balls at the tournament.
Watch your Favorite Sports person Journey Stay tuned, To play Fantasy Sports Download Our Mobile App.