Cristiano Ronaldo: New Manchester United No 7 smashes shirt sale record

Cristiano Ronaldo's No 7 shirt has smashed Man Utd sale records in under four hours. The return of Portugal captain caused a sensation in club stores as well as on social media. Ronaldo is expected to make the second Old Trafford debut against Newcastle on Saturday.

Cristiano Ronaldo broke Manchester United's daily shirt sale record. He has done it in less than four hours after it was confirmed he would retain his iconic No 7 jersey.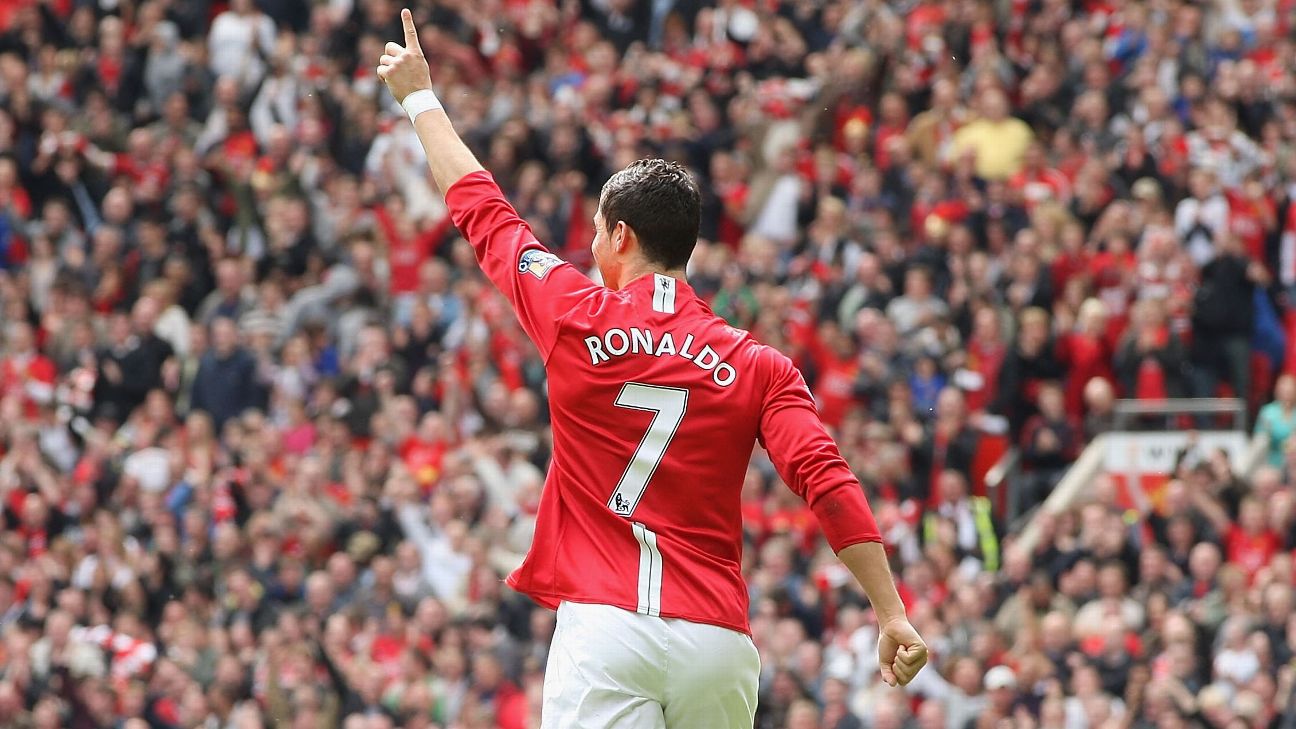 Portugal forward secured a long-awaited return to Old Trafford. It has done in August and is currently isolating ahead of his first visit to Carrington, expected to be on Thursday.

As United confirmed Ronaldo will wear No 7 on Thursday. Also, the fans dashed online to secure a replica and it only took four hours to smash the record as the highest daily sale on a single sports merchandise site outside North America.

Fanatics, United's official retail partner, confirmed the shirt sales hit record figures and the first hour alone bettered the best full day of global sales for the club's online store.
About the story of Ronaldo and Man U:

Across the Fanatics network, Ronaldo became the biggest-selling player in the 24 hours following a transfer to a new club – leading Lionel Messi (to PSG), Tom Brady (to Tampa Bay Buccaneers), and LeBron James (to LA Lakers). It was not only on the internet that Ronaldo's newly-printed shirt was in demand – United's club store at Old Trafford was also a popular destination on Friday morning as fans queued to get their hands on the number.

Also, Manchester United has to pay 15M guaranteed to Juventus. Also, 5M per year and both the clubs are happy on this deal. Ronaldo has 1 year left in his contract. Although he left early. Initially, he has linked with Man City. Later he changed to contract and joined Man U.

Man U gave the first opportunity to Ronaldo in 2002. Then the teenager was under Sir Alex Ferguson. Also, he has won UCL with the team.
He has left Man U in 2009 to play for Real Madrid. There he has won 4 UCLs. He has won everything with Real Madrid.
Stay tuned for more Sports Updates. And if you are a fantasy sports fan, download our Mobile App.