Brazil kick off Copa America with a comfortable win over Venezuela
Brazil has started another Copa America campaign on their home soil with a 3-0 win. It is against Venezuela. Marquinhos, Neymar and Barbosa scored the three goals. Depending on this Brazil earned 3 points and has started a strong start to the tournament.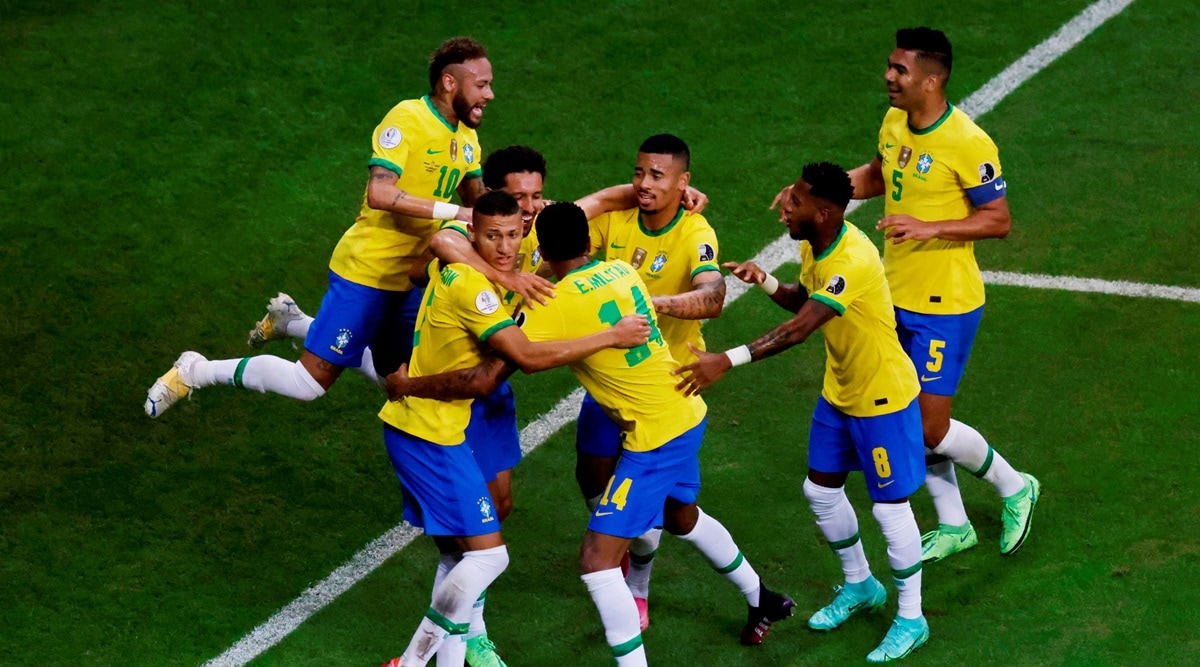 Match Preview:
The Selecao started the match in a winning mood. They started pressuring from the start. Brazil won 6 corners in the first half. The selecao scored the first goal in the 23rd minute of the game. They took full advantage of corners and almost went near to score another 2 times.
---
Also read, Copa America 2021: Schedule, Groups, and Teams
---

Neymar's inswing cross found the head of Marquinhos. Also, behind this goal, Venezuela's goalkeeper Joel Graterol did a mistake. The goalkeeper stumbled in the wrong way. Marquinhos convert the goal without any mistake.
Richarlison scored another goal just two minutes later. But the goal is denied after checking VAR. It was offside for him. Either Brazil would get 2 goals lead easily.
Just after 30 mins of the game, Neymar created a chance lonely. He dribbled 2 players and got a clear chance of shooting but his shot went through narrowly from the bar. The shot was taken just outside the box.

The missed chances would continue in the second half. Seven minutes after half-time Gabriel Jesus pointed a through pass but Neymar could not connect. Neymar was unmarked but he could not connect a simple tap in. Brazil's No. 10 couldn't make contact with his sliding effort.
Brazil would get their second in the 64th minute. Neymar converted from the spot. He sent Graterol in the wrong way and coolly rolling the ball into the bottom right corner. The hosts were awarded the penalty after Cumana took down Danilo in the box.

Gabriel Barbosa made it three. He chested down a Neymar's cross in the 89th minute. Also, he put the result beyond all doubt.
Brazil will next be in action on Thursday. They take on Peru. Venezuela earlier that day, when they face Colombia.
Watch your Favorite Sports person Journey Stay tuned, To play Fantasy Sports Download our Mobile app.