What does an incoming cash boost mean for Barcelona? Spanish football expert Alvaro Montero explains how it could impact the pursuit of Robert Lewandowski, Manchester United's chances of signing midfielder Frenkie de Jong and a potential deal for Manchester City's Bernardo Silva.
Barcelona's members have approved the sale of merchandising and television rights, giving their summer transfer plans a boost – but what does it mean for the futures of Frenkie de Jong and Robert Lewandowski?
The Spanish club's financial problems have been well documented but, following three years of recorded losses, there is hope at Barcelona that they can now end the year in profit following this latest development.
La Liga's salary cap is currently preventing Barcelona registering free agent signings Andreas Christensen and Franck Kessie following the expiry of their respective contracts at Chelsea and AC Milan.
Despite that, Barcelona are understood to be keen on signing Bayern Munich striker Robert Lewandowski and Chelsea duo Cesar Azpilicueta and Marcos Alonso, with reports in Spain suggesting Sevilla defender Jules Kounde and Manchester City midfielder Bernardo Silva are also on their shortlist.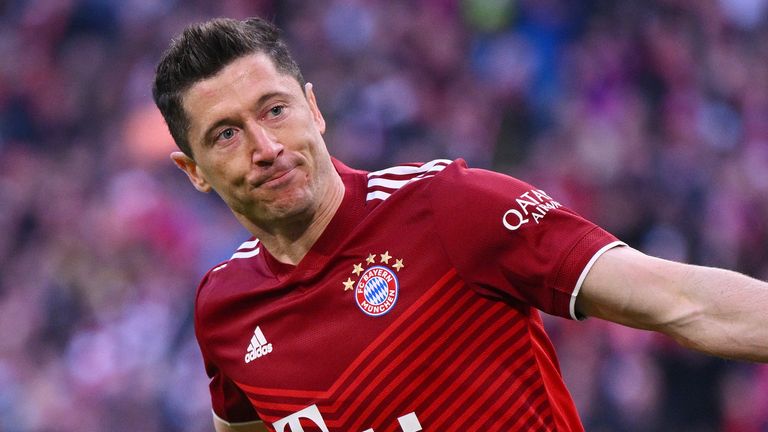 It was unclear how many of their targets Barcelona could afford this summer prior to Thursday's vote due to their financial constraints.
How much money could this bring in for Barcelona?
"Yesterday the Barcelona board members proposed to sell 49.9% of BLM, a company that started in July 2018 four years ago. It's the company that runs the business of retail of the club, especially merchandising. With this operation they expect to earn between €200 and €300 million. This was approved by the majority of the assembly of Barcelona yesterday.
"The Barcelona board members decided to sell or to give the 25% of the TV rights for the next years.
"Across both operations, they expect to earn between €600 and €700 million in the next years. It will be good for them to resolve their financial problems.
"It's the only way for football club Barcelona to resist and to keep on fighting economically."
Stay tuned for more Sports Updates. And if you are a fantasy sports fan, download our Mobile App.