Arsenal's striker problem: Should Mikel Arteta stick with Aubameyang?
"Aubameyang is your captain. He is your goal scorer," Henry told Amazon Prime Sport after the game.
"You put him as your captain. 15 minutes to go, you're losing 3-2 and you take him off. 3-2 away from home, you need a goal and you take your captain, your symbol, off the field. You know he can score goals so something is not right there."
So, what is up with Aubameyang, and should Arteta stick with him for the trip to Everton, which is live on Monday Night Football? Sky Sports football features writer Nick Wright spoke to the to discuss Aubameyang's form and his recent struggles in front of goal.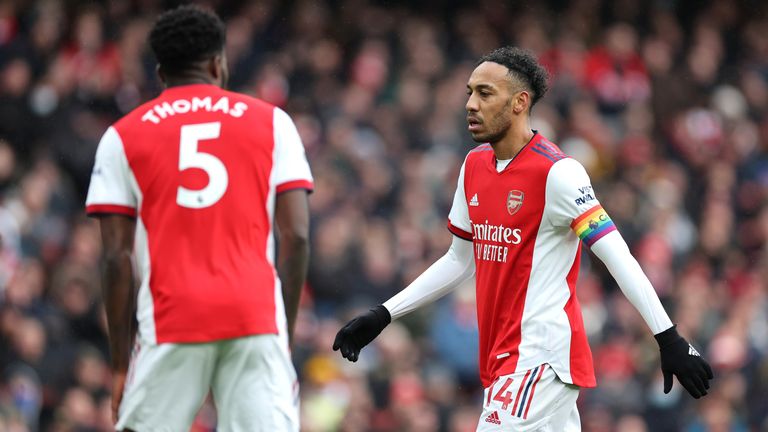 'Aubameyang's lack of confidence clear to see'
"Aubameyang really looks to be struggling for confidence at the moment.
"He had five shots at Old Trafford, so he did get some decent service, but there was a real lack of conviction in all of those efforts.
"There was a fantastic chance at the back post in the second half when he was just eight yards out and had a free sight of goal. It was a poor effort and David de Gea made the save, and although Aubameyang's blushes were eventually spared by the offside flag, it underlined how the Arsenal skipper is lacking some of his usual confidence and composure in front of goal.
"There have been a few examples of that through the early part of this season as well.
" Also, there was the chance against Newcastle when he hit the outside of the post from three yards out. There was the episode against Watford where he slid in and tried to steal a goal from Martin Odegaard when he was clearly in an offside position.
"He also missed a penalty against Watford and saw a spot-kick saved by Aston Villa goalkeeper Emiliano Martinez, before converting the rebound."
---
Also read, ISL 2021-22: Latest Points Table, Team Ranking
---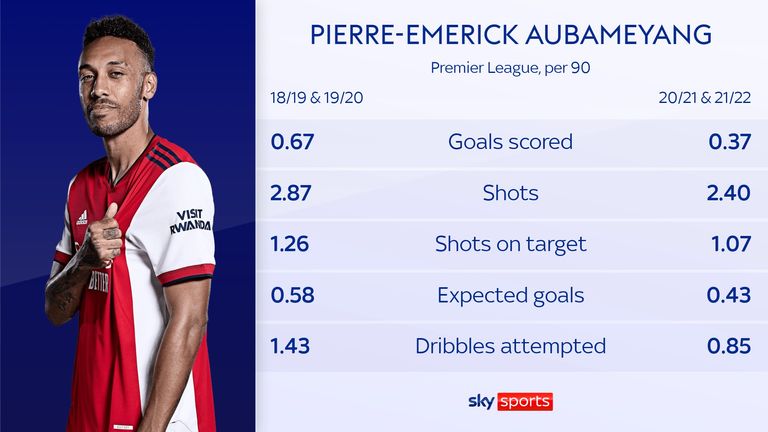 'It feels like Arsenal are carrying him'
Wright added: "Clearly, he's not quite at it at the moment and the problem with a player like Aubameyang is that if he's not scoring goals, he's not offering the team a huge amount else.
"He's very much a low-touch player. He's not someone who drops deep and links the play.
"He doesn't offer a great deal in that sense.
"So, when he's not scoring, it does feel at times like Arsenal are almost having to carry him and perhaps they could do with a striker who offers them a bit more in the position.
"It's a real worry for Mikel Arteta and Arsenal again because it did look like he'd turned a bit of a corner earlier in the season.
"The last few games have shown that the captain's form is a real cause for concern."
What has Arteta said?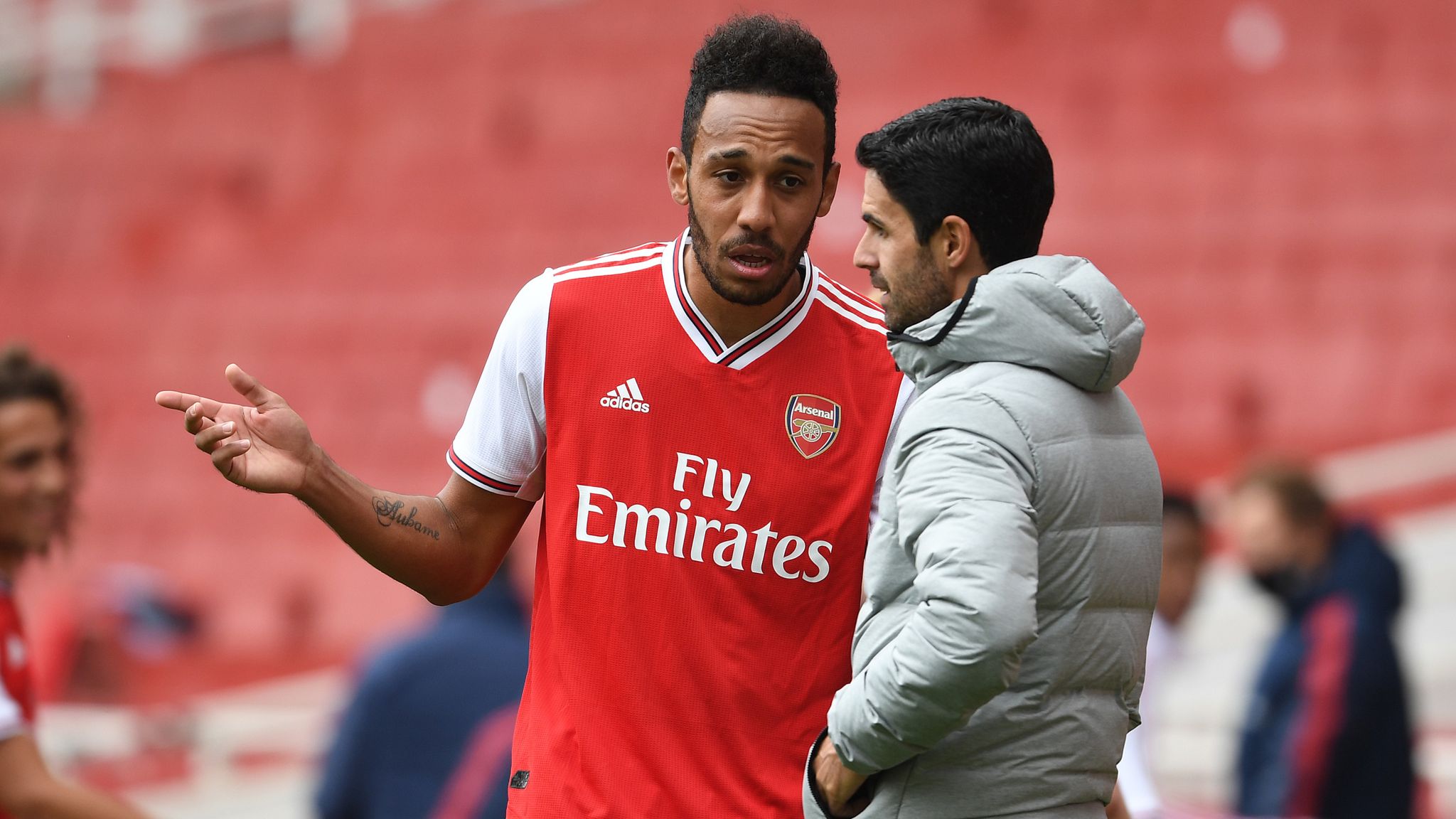 "To put the ball in the net or not can be a difference of millimeters or by a second: Auba has that capacity and hasn't lost that capacity," Arteta said.
"What he cannot lose is the rest of his game. He cannot think: 'I'm going to do a little bit less of that now to score more goals.' It doesn't work like that. It works the opposite way round.
"The form of Auba will always be related to the goals he scores," he added.
"There are many other things apart from goals, but obviously we need that contribution because his goals are critical for our success.
"That's been shown in the last few years when we weren't able to do that. That has to be his aim, to continue to do the things he's doing and then at the right moment, put the ball in the net."
Stay tuned for more Sports Updates. And if you are a fantasy sports fan, download our Mobile App.