We round up the most memorable Manchester derby matches in history, between old foes Man Utd and Man City.
One city, two teams; the rivalry between Manchester United and Manchester City runs deep. Also, drop right back to the 1970's, where derbies were 'frequently bad tempered'. Career-ending injuries such as United's George Best's tackle that broke City's Gary Pardoe's leg (he nearly lost his leg to the severity of the break). Also, this prove Manc derbies are far from dull and safe.
We look at the at the most memorable Manchester derby matches in top-flight history.
Dennis Law's infamous back heel – Man Utd 0 – 1 Man City, 1974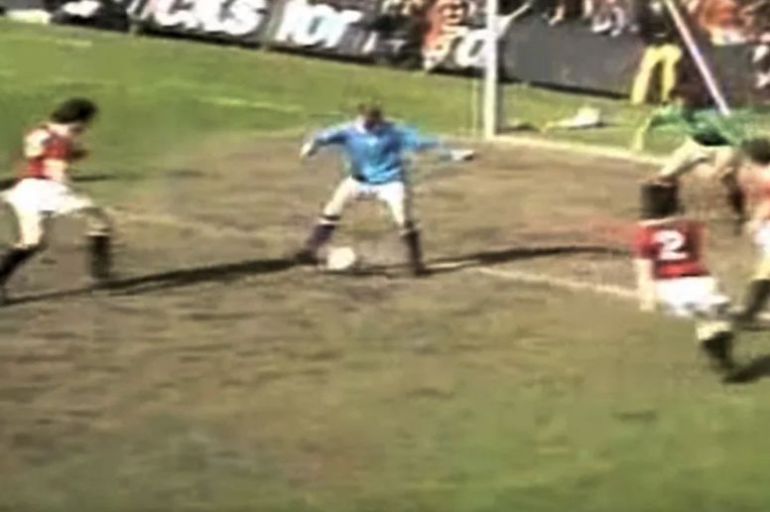 In an 11-year spell at Manchester United, Dennis Law amassed 237 goals and became a United legend for life. So, it is no surprise that when he netted a late back heel for arch-rivals Man City against Manchester United in 1974, he refused to celebrate. Law had relegated Man Utd to the second tier of English football, ending their 36-year stint in the top flight.
Rooney's magical bicycle kick – Man Utd 2 – 1 Man City, 2011
In 2011, with scores tied at 1-1, Wayne Rooney scored the most memorable goal of his career; a Nani cross was met with the most spectacular bicycle kick from United's number 10, and sailed into the top corner past a despairing Joe Hart. Rooney's goal is most certainly the best scored in a Manchester derby to date.
Owen steals it at the death – Man Utd 4 – 3 Man City, 2009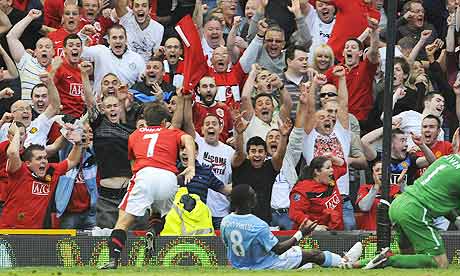 Manchester United took the lead three times before being pegged back by a dogged City at the start of their investment-fuelled rejuvenation. In the 96th minute a gorgeous through ball from Ryan Giggs found Michael Owen who squeezed the ball past Hart and into the net. Owen's finest moment for the Red Devils, and one of the greatest Premier League matches of all-time.
Changing of the guard – Man Utd 1 – 6 Man City, 2011
The 2011-12 season will go down in history due to the final day drama. Which saw Man City pip United thanks to a very late Sergio Aguero's goal. The warning sign was launched in October of the same season, when City romped to a 6-1 victory at Old Trafford. A famous 'Why always me?' slogan was introduced as United fell apart in what Sir Alex Ferguson described as his 'worst ever day' in football.
Roy Keane v Alf – Inge Haaland – Man Utd 1 – 1 Man City, 2001
This Manchester derby was less about football and more about Roy Keane and Alf-Inge Haaland's longstanding feud. It seemed that bygones would not be bygones, after Haaland accused Keane of faking a knee injury during his time at Leeds. During this particular derby, Keane reacted in typical Roy Keane fashion. Also, with a horrendous knee-high tackle leaving Haaland in a heap. The tackle ended Haaland's career as he knew it, and Keane was hit with a three-game ban and a 5k fine.
Stay tuned for more Sports Updates. And if you are a fantasy sports fan, download our Mobile App.