Why Rohit Should be Captain of India in T20Is
Rohit Sharma. While playing for India , all we know him as a terrific Opening batsman who has ability to take any match to his desired possible result . But rather than being the best batsman , he is a Fantastic Captain as well. He has all qualities which an ideal Captain must have .
The furore of giving the captaincy to Rohit Sharma has been fuelled once again after he has led Mumbai Indians to an unprecedented fifth IPL title. He has also led Team India in a few matches back in 2017 – 18 . And he got success in that too.
Despite Rohit having captained India for only a short period of time, he has captaincy experience with Mumbai Indians in IPL is all we know . There have been talks of Rohit should lead India in Limited overs cricket or rather in T20Is . Here are the 5 reasons why he should lead India in T20Is : 
1. Most Successful IPL Captain :
The Indian Premier League (IPL) is known to be the toughest T20 league among the all leagues of the globe . And Rohit Sharma is the most successful captain with 5 titles to his name . Rohit Sharma has been able to get the best out of his players in Mumbai Indians. Furthermore, Rohit Sharma has maintained calm in the crunch situations of the big matches.
Back in 2013 , when Ricky Ponting stepped back from the Mumbai Indians captaincy , the right handed batsman was named as captain then . He led his team to their maiden IPL title and the rest is history . From there onwards the captaincy quality started being developed .
He has been the backbone of the team, and shown great temperament while leading the side. Perhaps if we compare his IPL captaincy records to that of Virat's , he is far away and forward to Virat . He did captaincy in 123 games , amongst which the franchise won 72 matches and had a brilliant winning % of 60.16 . 
2.His Ability to handle Pressure Situations : 
If we look at his winnings in IPL final matches, we can see that MI had won 2 IPL finals (2017 & 2019) by just the margin of a single run . And these stats are sufficient to prove his awesome abilities to guide his team in tough situations like IPL finals .
He has been calm and cool in every match he played till now. And this Calmness has proved to be an important point to lead any side. He always takes lessons from failures and tries to lead his team in the correct directions to victory .
The ability to fight back from any situation and to stay calm in pressure situations are the main highlights of Rohit's captaincy. He is also impressive with his field placement and bowling changes. And all these features make him special . 
3. His Leadership Qualities
It is very important for any captain (can be in any game) to lead his side from the front. He must guide his mates to the right path and encourage them to bring out their best . And Rohit Sharma has all these qualities .
He is a perfect example of an ideal captain . He always consults his teammates and tries to bring the best out of them . Many cricketers who played under him have given their statements about him . They all said , Rohit always gives all control to the bowlers and asks them to do their best . He never loses hope. And that's what makes him special.
Even in captaincy periods, he never let leadership affect his performance as a batsman . He is the same player in both conditions – Off Captaincy and On Captaincy . He might not have got too many chances, but the elegant batsman seamlessly melts himself in the boots of captaincy . 
4. Virat Kohli's Workload Management
Everyone remembers the dip in form that Sachin Tendulkar faced when he was made captain during different times in his career. It wasn't until Sourav Ganguly took over the reins and left Tendulkar to focus on his batting, that Tendulkar achieved his good status in the cricket annals.
And we can see the same story between India's 2 pillars : Rohit and Virat .
Currently, Virat is leading TeamIndia in all 3 formats of the game . If Rohit is made captain , maybe just for T20Is , can manage Virat's workload as it is a very important being fresh for a sportsman.
Virat Kohli has been making more runs since becoming captain, but he is also under tremendous pressure to perform both as captain and as a batsman. Rohit taking over from him may give Virat the full freedom needed to unleash his full potential, which may be subdued currently due to the additional responsibility as the captain. 
5. Fantastic Decision making Ability 
We all saw in the IPL 2020 final , that he introduced Jayant Yadav in place of Rahul Chahar , against in form Dhawan , in the all important IPL final. And later it proved to be in his favour . He reads the game very well and that helps him to make correct decisions in the game.
Like legend Captain MS Dhoni , he has all permutations and combinations going on in his cool mind . He always thinks of the future in the present time . We can see that he always tries to get more overs from Bumrah in death overs. And it brings the best result for the team .
This good decision making ability is one of the main reasons behind the success of all the successful captains over the years.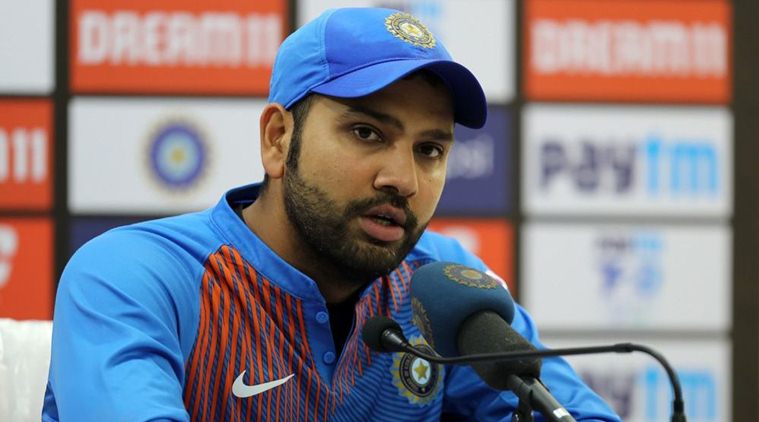 The talisman backs his players to the hilt and he can be a potential leader of the Indian team. Rohit gives space to other players to develop their game and he has done a good job whenever he has led India. So we can expect this to happen in upcoming times as well . 
Follow The Autor here :