Published: 18th Dec,2020 4:05PM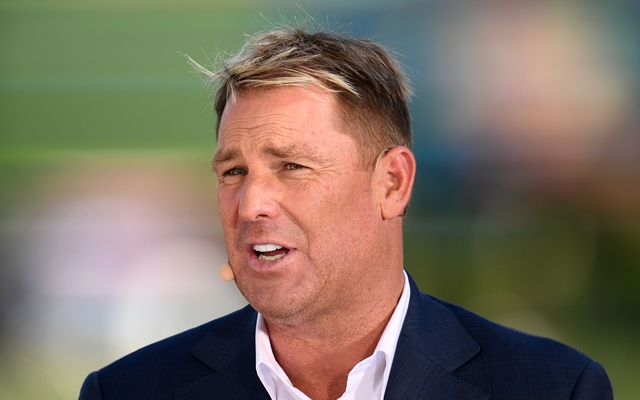 Shane Warne referred Pujara as 'Steve' during the first day of Day Night match between India and Australia.
Shane Warne has recently been caught up under too much criticism after bringing a racial aspect into the light,
which referred to one of India's star batsmen. India was doing well enough on the first day till Ajinkya Rahane's poor call tilted the game in Australia's favour. Indian skipper Virat Kohli and Rahane were stitching a great partnership,
but the vice-captain misjudged a single, and it forced Kohli to leave the field on 74 runs.
However, amid all this, something from Shane Warne's mouth created too much controversy in the cricket world. During his commentary stint, he referred to Cheteshwar Pujara with his particular nickname,
which was given to him by Yorkshire teammates. He referred to Pujara as 'Steve.'
Pujara was called Steve by his former Yorkshire team members as they found it too difficult to pronounce his first name.
Pujara has already confirmed that he would like to be called by his name any day but seeing his teammate's struggle,
he had to settle with Steve back then. It has come at the time when Yorkshire cricket club is already dealing with accusations of institutionalized racism.
The racial outrage started when Rafiq went up to file a legal complaint against the Yorkshire club and accused them of clear-cut discrimination and harassment on racial grounds. The 29-year-old man was once the youngest skipper in the country and spoke about all this action in August this year.
Twitter slammed Shane Warne of being unprofessional
Yorkshsire under racial accusations
"Those who have, like me,
been on the receiving end of racism and discrimination will understand how hard it is to open up about the pain and suffering it causes. I feel a sense of relief to finally speak about it and that my healing process can now begin.
"I hope this claim will give me the closure I need and that the recommendations from the tribunal will help bring about change for our future generations in cricket,"
he said back then.