Shakib Al Hasan creates controversy on the field
Shakib Al Hasan was again amid controversies after he kicked the stumps and argued with the umpire during the match of the ongoing Dhaka Premier League. In the match between Mohammedan Sporting and Abahani Limited.
What is the controversy?
During the match held at the Sher-e-Bangla Stadium. A Mushfiqur Rahim leg before appeal being turned down by the umpire led to the furious captain kicking the stumps.
On the second occasion. He ran from his mid-off position to uproot all the stumps at the non-striker's end. When the two match officials called for a rain break with one ball left in the sixth over of the Abahani innings.
It is believed that he was angry. As one delivery would have ensured that a minimum of six overs is completed. For the match to yield a result. The match did start eventually and his team won easily.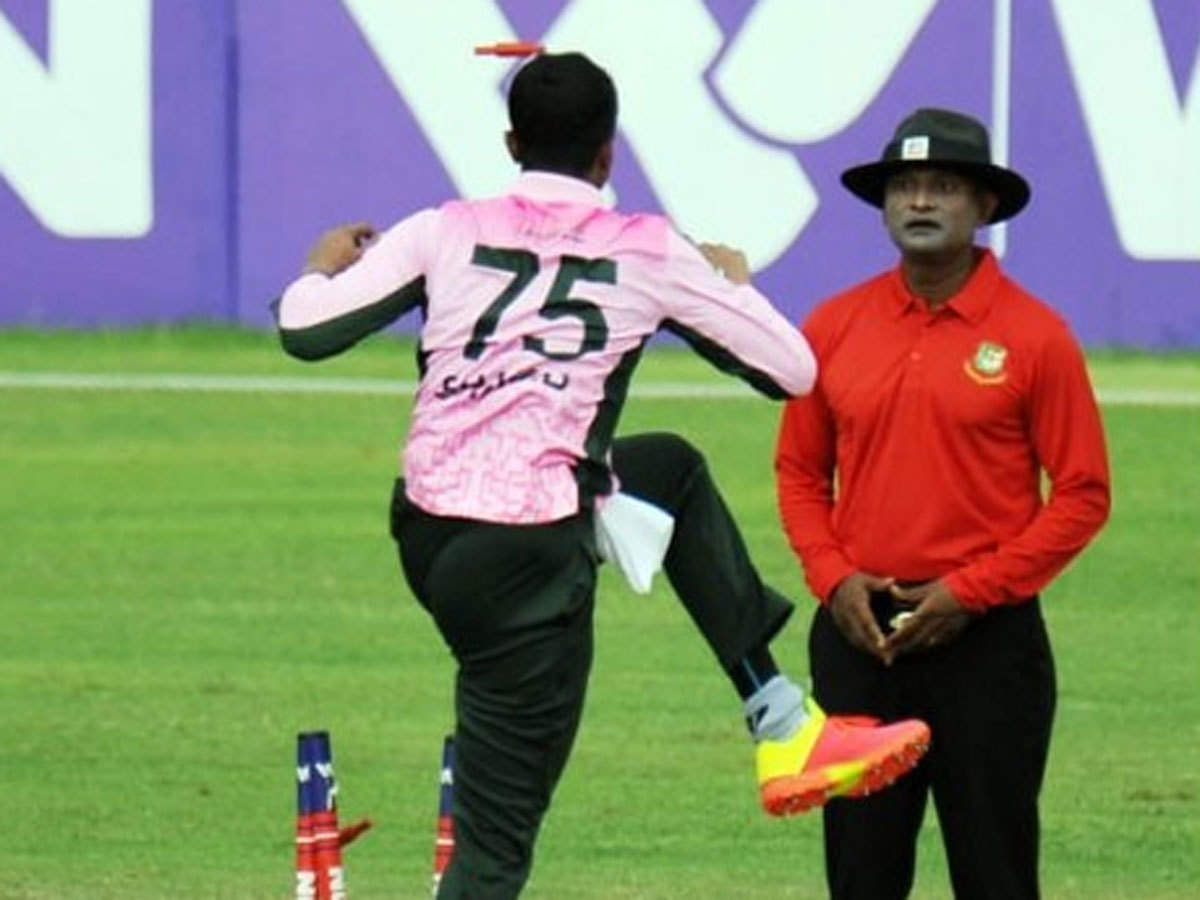 After the incident Shakib Al Hasan posted an apology on his face book page.
"I am extremely sorry for losing my temper and ruining the match for everyone and especially those who are watching from home. An experienced player like me should not have reacted that way but sometimes against all odds it happens, unfortunately. I apologize to the teams, management, tournament officials, and organizing committee for this human error. Hopefully, I won't be repeating this again in the future. Thanks and love you all," Shakib tendered an official apology on his Facebook page.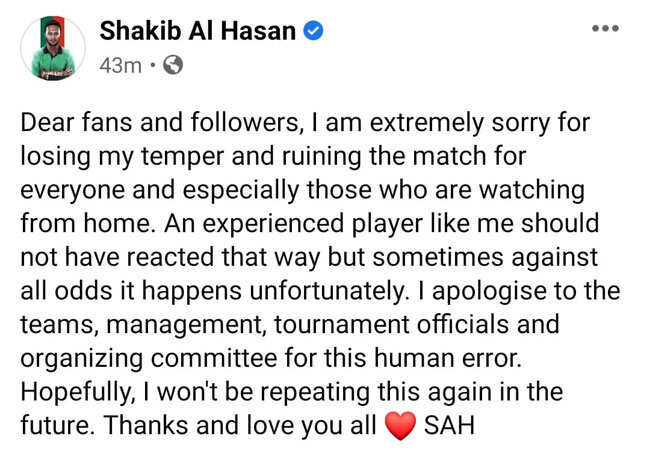 ---
Watch your Favorite Sports person Journey Stay tuned, To play Fantasy Sports Download our Mobile app.