Last Updated: 27th Nov,2020 3:27PM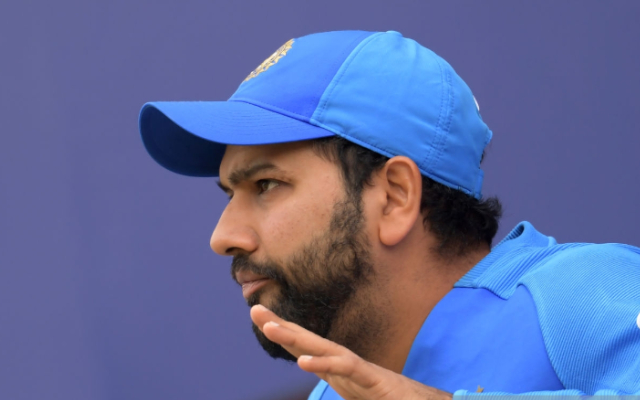 Rohit Sharma will go to Australia and his travel plans are being made: BCCI
Over the past few days, Indian opening batsman Rohit Sharma has been hogging all the limelight owing to his unavailability for the Australian tour.
A controversy had erupted regarding
Rohit's participation in the tour after Indian skipper Virat Kohli had expressed his bewilderment on lack of clarity
from the Board of Control for Cricket in India (BCCI).
Speaking in a virtual press conference ahead of the first ODI against Australia, the Indian skipper had revealed that he has no idea why Rohit didn't travel with the team to Sydney and instead went to National Cricket Academy (NCA) in Bengaluru for rehabilitation. However,
the Indian board has finally cleared the confusion and reckoned that the Indian opener will be traveling to Australia to be a part of the Test series.
A BCCI official revealed that on a conference call, everyone has been made aware of the present condition of Rohit Sharma. Speaking about Rohit's travel to India after IPL,
the official stated that the batter's father had tested positive for coronavirus, thus, Rohit had to go to see him. He also clarified that BCCI is making a plan on how to send Rohit for the highly-anticipated
Border Gavaskar Trophy on time.
Rohit Sharma had to come back to Mumbai after the IPL to attend his ailing father: BCCI
"Everyone was part of a conference call and things have been clarified. Rohit will go to Australia and his travel plans are being made. His father had Covid and he is also a heart patient. Not everyone was aware of the problem. These are personal issues," BCCI Office-bearer told Mumbai Mirror.
While pacer Ishant Sharma has been ruled out of the Test series, Rohit's assessment will be carried out on December 11 by NCA and then only there will be some clarity on his fitness update. Also, 
Rohit's father is now in better condition and thus the opener was good to go in NCA for his rehab.
"He is presently undergoing rehabilitation at the NCA. Mr Rohit Sharma's next assessment will be conducted on December 11th following which the BCCI will have clarity on his participation in the upcoming Border-
Gavaskar Trophy in Australia. Mr Rohit Sharma had to come back to Mumbai after the IPL to attend his ailing father. His father is now recuperating well and that has allowed him to travel to the NCA and start his rehabilitation,"
BCCI released a statement.