The 33-year-old veteran batter is looking deadly not only with the bat but also with the ball.
Soon to be 34, Kohli's body is being treated like a temple as is shown by his fitness on and off the field. In the nets during the practice for Australia T20Is, Kohli bowled for like 30 minutes in the nets after his rigorous betting session where he smashed every single frontline bowler in an hour-long session.
After his back injury due to bowling in 2019, Kohli has avoided using his bowling skills but to the surprise of many, Virat not only bowled in the net, he knocked batsmen and deceived them with his extremely difficult action to follow.
He probably would like to contribute as the sixth or seventh bowler if the need arises for the Rohit Sharma-led squad. His cross-legged and extremely edgy and injury-prone action made Virat a notch down from the great Sachin Tendulkar but, he always has possessed the art of taking wickets and has been used by former skipper MS Dhoni on multiple countable occasions.
He has four T20I wickets to his name with a wicket in the T20 World Cup semi-finals against West Indies. In the nets, Axar faces a perfect yorked bowl as if it was Bumrah bowling himself at a much slower pace, it was enough though for the left-hander to almost knocking himself off the ground.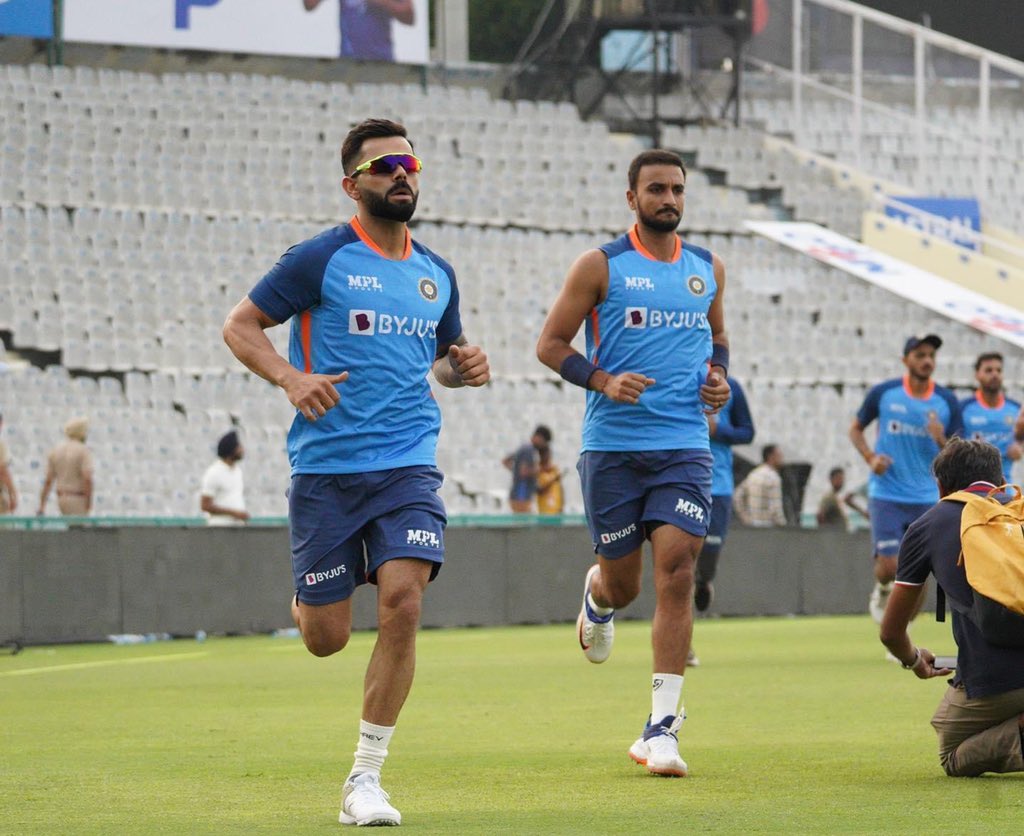 Fitness and runs are two words that are often related to Virat Kohli and lately, he has been finding more and more of both of them. He first talked everyone into a push-up competition and then beat every one of them quite comfortably finding enough time to correct the posture of many of his teammates along the way.
The training session was not over till the floodlights went blooming in the Mohali Stadium and as the night drew darker under it the sweat was almost visibly seen flooding the ground, the Indian team returned to their den for the night with a match to come ahead.