Team India after enduring heartbreaking losses from Pakistan and Sri Lanka and exiting the Asia Cup before they were out of contention for the finals. After the matches, Rohit Sharma and Rahul Dravid's duo consistently gave statements in the press and media about something this veteran has an issue with.
Former Indian team batsman and veteran player Ajay Jadeja have warned the duo about their statements that they are giving often if not about still experimenting with the team combinations.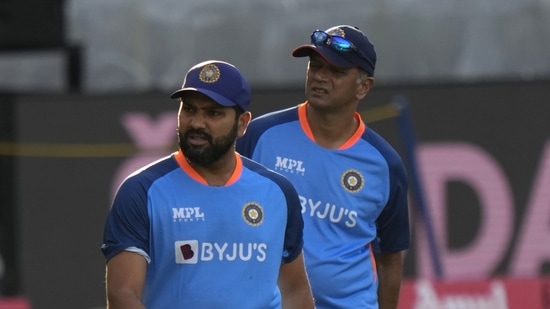 After the Sri Lanka loss, the Indian side suffered Rohit Sharma came out in the press conference and gave a statement saying "find answers" over team combinations. This statement was not well received by the cricketing community and the veterans of the game. Dilip Vangsarkar and Sunil Gavaskar are just the names who condemn the statement straight away.
Ajay Jadeja also spoke about the side's 'chopping and changes' method and how this is making the team's core structure weak.
In a chat, he spoke in the manner,
"You have to continue the process. If you keep chopping and changing after every result, the confusion will be there, which is quite an old thing with Indian cricket. That can be avoided. I know there will be coordination between the captain and coach, but it's important to have that even in front of the press," Jadeja said on Cricbuzz.
"It isn't as if we weren't the captain or we didn't do press conferences. Sometimes, you have to say certain things in press conference because they might be important. But your team knows why exactly it was said. Your internal conversations with the team should be strong, and there should be no need to justify those things in front of the press."
Jadeja further stated that the statement over trying different combinations might have a very difficult impact on the player's psyche.
"Wins and losses are part of the game, but there shouldn't be any confusion over team combinations. There shouldn't be statements about "trying out things" and other similar remarks. You need to understand that these are players and they have families. When they read them… such things do pop up at a certain point of time. In front of media, both captains and coach should be consistent with their statements. Inside, you can debate as much as you want," said the former India star.