Kolkata Knight Riders (KKR) will kick off their campaign against the four-time champions, Chennai Super Kings; who defeated them in the IPL 2021 final. KKR has crossed the first major step to lift the title this season. The Knight Riders made some brilliant choices in the auction, and one of them was buying Shreyas Iyer; appointing him as captain. Here is the predicted playing XI of Kolkata Knight Riders for the first match.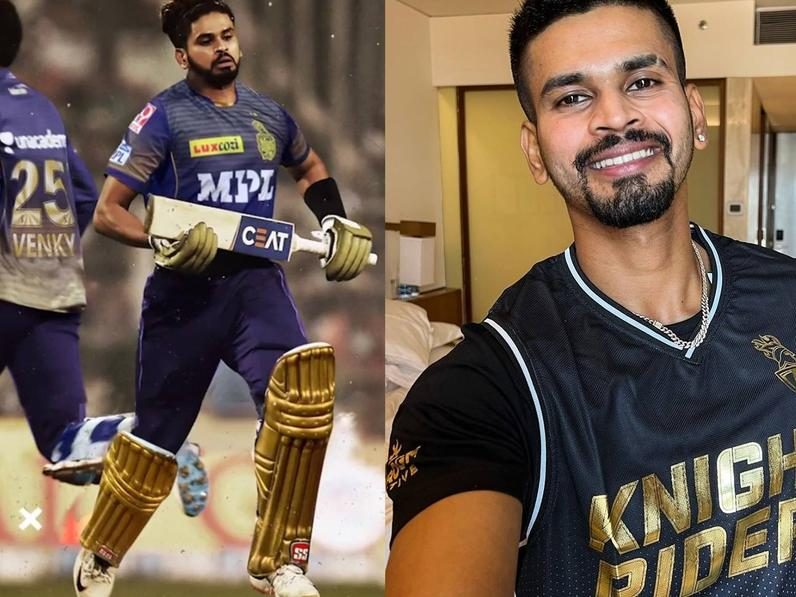 KKR played smartly on the auction table by buying some new players and keeping their core group intact to make one of the best and scariest playing XIs. Although they have faced an early setback before the season, Alex Hales has pulled off from IPL 2022, citing bubble fatigue as he was with different leagues. Australian batsman Aaron Finch has been roped in after being unsold at the auction.
After a smart auction, can KKR make a strong Playing XI with all the perfect components?
Here is what a probable playing XI will take the field in the opening game of IPL 2022 :
PREDICTED PLAYING XI : Kolkata Knight Riders (KKR)
Openers : Kolkata Knight Riders
If KKR had roped in Australian opener, Aaron Finch, that would have filled up the empty opening spot in the playing XI after Hales left.
1. Venkatesh Iyer
Aaron Finch will open the batting with Venkatesh Iyer, who has created havoc in the cricketing world after his brilliant IPL back in 2021. Iyer broke the door to play for India and is seen as an all-rounder replacement for Hardik Pandya. In IPL 2021, Venkatesh scored 370 runs in 10 innings with four '50s at an average of 41.11.
2. Aaron Finch / Nitish Rana
If Aaron Finch does not open the batting with Venkatesh Iyer; then the next opener in line would be Nitish Rana, who has done well in the opening position for KKR. Last season, Rana scored 383 runs in 17 innings with only two fifties. However, opening the batting with Iyer could give the team a chance to play another foreign player.
Aaron Finch has underperformed in IPL till now, he had an average IPL season for Royal Challengers Bangalore in the 2020 season. He scored 268 runs in 12 innings with only one fifty. He will also become the only player to play for 9 IPL teams.
Middle Order : Kolkata Knight Riders
Middle Order looks more promising than the opening stands, because of Shreyas Iyer, who is looking in a great form with big names accompanying him in the playing XI.
3. Nitish Rana / Sam Billings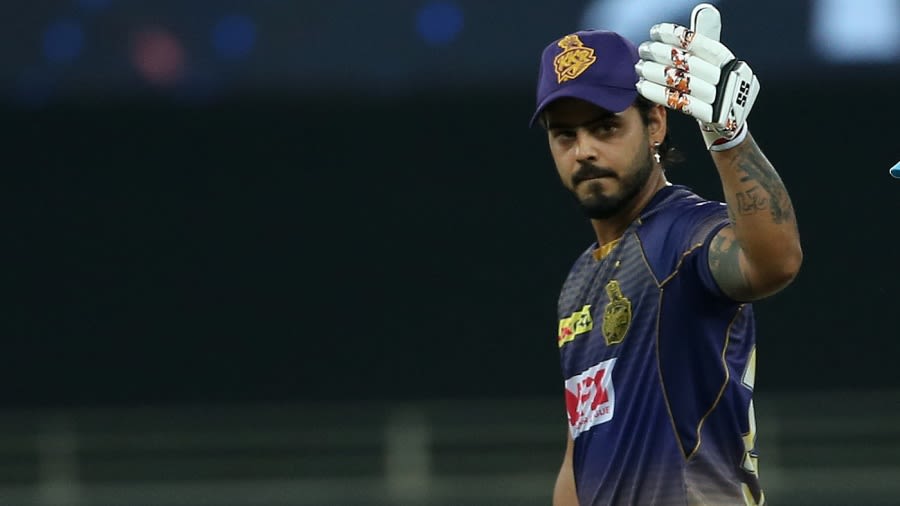 If Nitish Rana opens, then it will give the spot to either Sam Billings or Sheldon Jackson as a wicketkeeper choice and give strength to the middle order.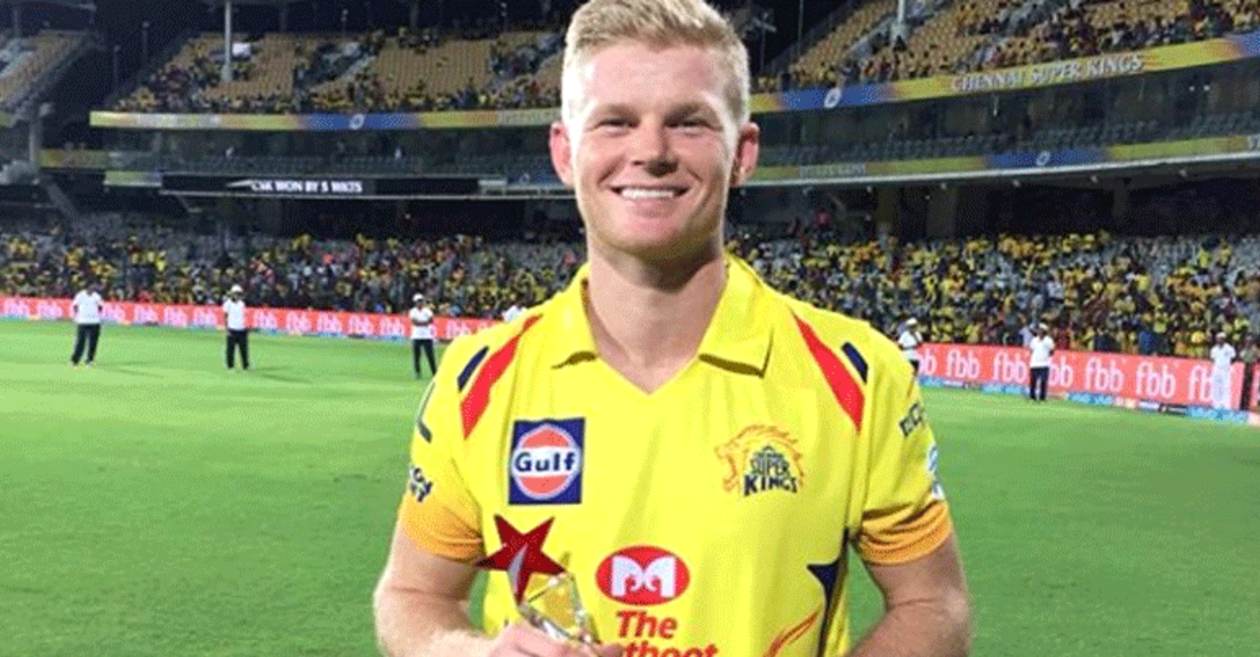 As a result, Sam Billings has become one of the biggest players to watch out for as he has been in phenomenal form in the leagues around the world and is a good wicket-keeper as well. 
4. Shreyas Iyer (c)
Shreyas Iyer will most likely be playing at the No.4 position if Aaron Finch opens with Venkatesh Iyer. Iyer had a low-key season as he could only play eight games and scored 175 runs at a strike rate of just above 100. But Kolkata has shown some promise in his ability both as captain and player. He had a breakthrough season in 2020, as he led the team to the IPL 2021 final and scored 519 runs in 17 innings.
5. Sheldon Jackson (wk)
Sheldon Jackson is one of the most underrated players in the IPL and in the Kolkata camp. He has got fewer opportunities whenever he has played but has proved his worth. However, he has not gotten a chance to play since the 2017 season.
6. Andre Russell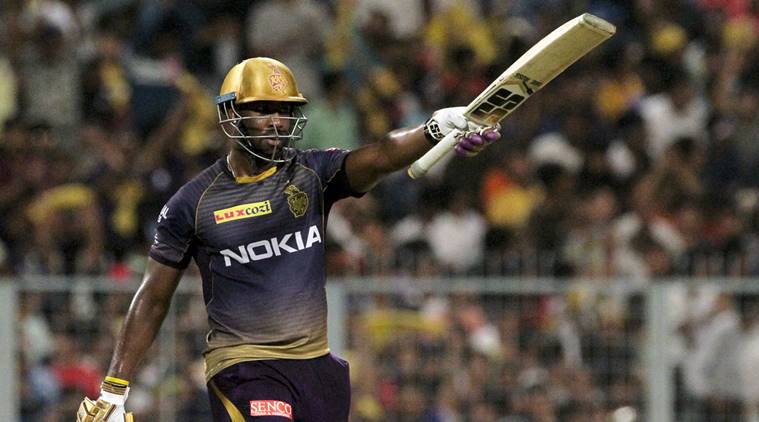 Russell-Muscle is one of the feared players in the cricketing world, and whenever he comes out to bat for KKR, he creates a certain aura that destroys the bowling team. However, Andre Russell has not been in his best form since the last two seasons. He has scored only 300 runs combining the 2020 and 2021 seasons. He did, however, show some flashes of brilliance in his bowling but was sidelined by injuries that kept him out of the season.
Fast Bowlers and Spinners:
7. Sunil Narine
Sunil Narine is one of the most underappreciated players in IPL history, having created some magical moments and demonstrating his skill set with both bat and bowl. He is a pinch-hitting batsman who can also open the batting and give the team a much-needed start. Narine is, however, a bowling magician who ranks among the top wicket-takers in IPL history. He has taken 143 wickets since his IPL debut at a staggering economy of 6.74, with one 5-wicket haul and six 3-wicket hauls.
8. Pat Cummins
One of the most talked-about players in recent times, Australia's Test captain, Pat Cummins, has come into the limelight of the IPL since the 2021 auction when he was bought for a price of 15 crores and showed his mettle in his bowling. But in the mega auction; he got a pay-cut as he was bought by KKR for just half the price he was bought earlier. However, can Cummins leave his mark in this IPL season? Even though he had an average season last time, he can surely make a comeback with his bowling and batting ability. 
9. Shivam Mavi / Rasikh Salam
Shivam Mavi has been bought for a price of 7.25 crore and would be the main bowler to look out for as he has been in the KKR camp for a long time with limited opportunities. Mavi had a much better IPL 2021 than the 2020 season. He picked up 11 wickets in the nice games he featured in at a reasonable economy rate of 7.24. 
The youngster who has been in the news for both good and bad reasons is Rasikh Salam. He was caught doing age-fraduary in the IPL 2019 season when he played for Mumbai Indians. He could be one choice if Mavi is not fit enough to play.
10. Varun Chakravarthy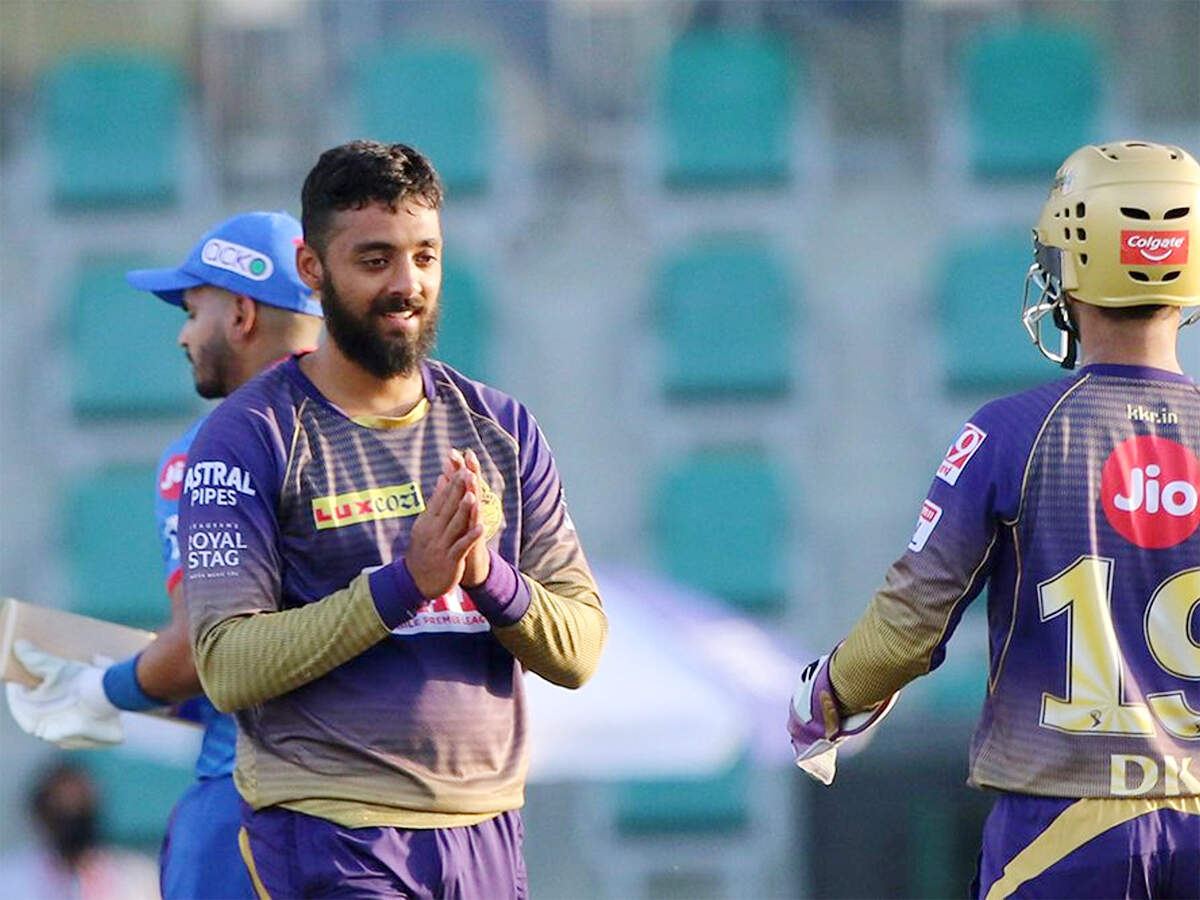 Varun Chakravarthy, the golden arm of the IPL 2020 and 2021 seasons, was retained by the Kolkata Knight Riders management for a price of Rs. 8 crores. He was even taken to the T20 World Cup 2021 after his brilliant seasons on UAE pitches but showed a pathetic bowling performance. He was also dropped from the Indian team's scheme of things as well. So can he make a comeback after scalping 35 wickets in the last two seasons at an economy of around 6.5?
11. Umesh Yadav
Last but not least, Umesh Yadav is another underrated player in the game who bowls with flair on a regular basis. Umesh was signed by KKR for a base price of 2 crores to lead the Indian bowling attack for the club. Will he live up to his expectations? Yadav did not have a chance to play a match in 2021 and took only 8 wickets in the 2020 season.
This is the most probable Playing XI for Kolkata Knight Riders, which looks the best among all the combinations possible.
ALSO READ : TOP 5 players to look out for SRH in IPL 2022
Stay tuned for more Sports Updates. And if you are a fantasy sports fan, download our Mobile App.