Indian team plays an Intra Squad Match
The Indian team was seen playing an Intra Squad Match at the Hampshire Bowl in Southampton. BCCI released pictures on official pages on social media. The teams were divided into Team Kohli and Team Rahul. Images showed that Shubman Gill hammering shots. Rohit Sharma defending a ball right in front of the wickets. Cheteshwar Pujara defending a ball. Virat Kohli was seen defending and Clipping the ball off his toes. Rishabh Pant was also seen hammering a big shot. It was also seen that Pant raised his bat for a celebration. Ravindra Jadeja was also seen spending time in the middle with the bat.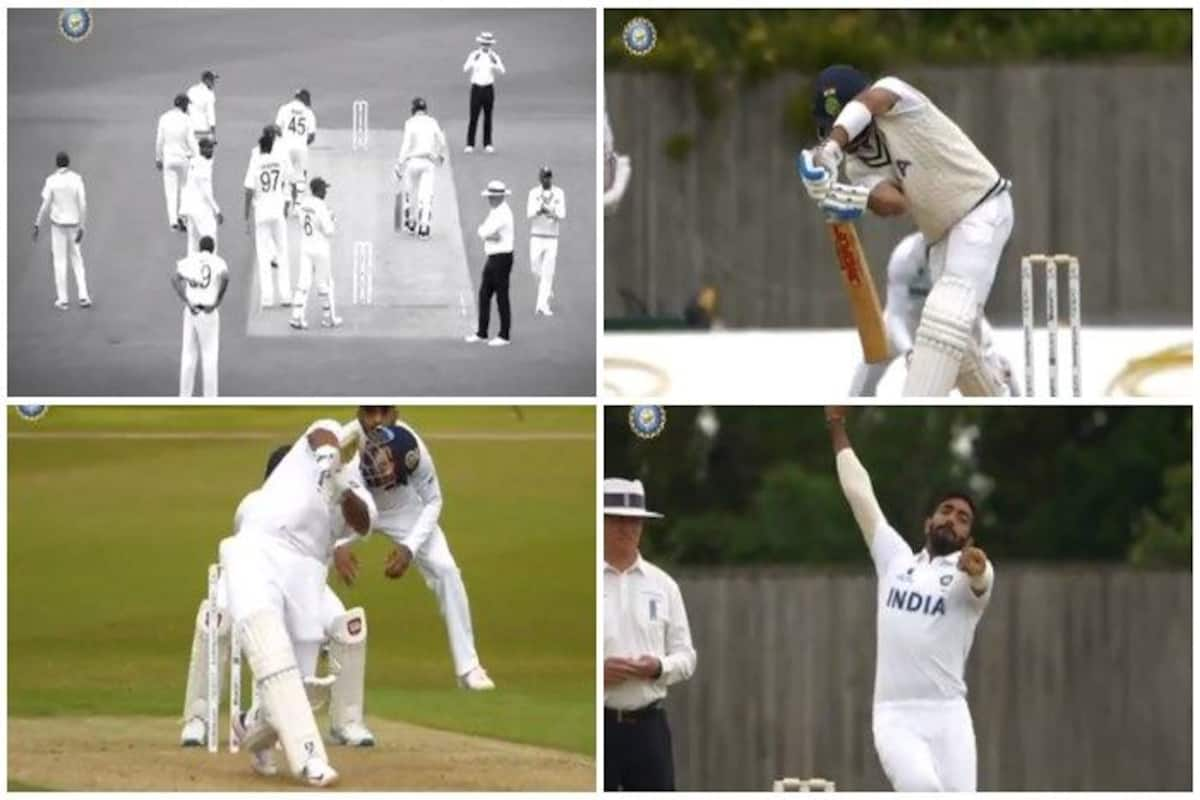 Ishant Sharma, Jasprit Bhumrah, Mohammed Shami, Mohammed Siraj were seen in action bowling in the video. Stand-by player Arzan Nagwaswalla is also seen bowling. Experienced campaigner Ravichandran Ashwin was also seen rolling his arms over.
As per reports, Rishabh Pant remained not out on 121. Shubman Gill scored 85. Ishant Sharma took 3 wickets. It was the best by any bowler in the Intra Squad Match.
Virat Kohli is also seen bowling to his opposite KL Rahul.
Watch your Favorite Sports person Journey Stay tuned, To play Fantasy Sports Download our Mobile app.