IPL 2022 is in full swing, with the world's biggest and best cricketers all traveling to India to play in the world's biggest franchise tournament. This year's competition looks set to be a cracker and we've already seen some thrilling matches that have gone right down to the wire.
5. Suresh Raina
If you asked Alexa to define 'underrated cricketer' then it's almost certain that she would respond by saying the name Suresh Raina.
Raina is the second-highest IPL run-scorer of all time, playing a record 158 consecutive matches for the Chennai Super Kings in his favorite number 3 position. As if these individual stats weren't enough to put Raina in our top five, he has won the IPL three times, making him a certified IPL legend and one of the greatest IPL players of all time.
Steady accumulator and explosive smasher all in one
This is best exemplified by Raina's innings that ultimately came in a losing cause against Kings XI Punjab back in 2013.
After Virender Sehwag had blasted 122 off 58 balls for the Kings XI, the Chennai Super Kings were set a daunting 227 to win. What followed was a staggering 87 runs off 25 balls by Raina striking at a rate of 348 runs for every 100 balls faced. It was the second-fastest fifty in IPL history off just 16 balls, featuring a beautiful lofted cover drive for six off Sandeep Sharma's bowling.
4. Sunil Narine
Arguably the most difficult spinner to face in IPL history, and a handy pinch-hitting batsman at the top of the order, Sunil Narine more than deserves a spot in this top five. With an average IPL match performance of 21 runs off 11 balls and 1 for 26 in 3.5 overs, Narine's numbers are as good as they get for a limited-overs all-rounder.
Narine the bowler
Sunil Narine is probably best known for his mysterious spin and wicket-taking capabilities in the shortest format of the game. Being able to turn the ball both ways meant that batsmen found it hard to score off him, and as a result, he was able to provide control for his team even when his teammates were getting smashed all over the park by the opposition batsman.
Narine the pinch hitter
But Narine's ability to bowl excellently controlled spin is not the only string to his bow, recently the bowler's pinch-hitting skills were discovered somewhat out of the blue. When he was picked as an opening batsman for the Kolkata Knight Riders as an experiment three years ago plenty of eyebrows was raised from IPL fans, pundits, and ex-professionals. We think it's fair to say the experiment worked though and since then Narine has scored at a strike rate of 183.90, higher than any other opener since 2017.
3. Rohit Sharma
There's no way you can make a list of the top five players in IPL history and not include one of the best limited-overs players of all time. Rohit Sharma has the highest individual score in ODI history and is the highest ever run-scorer in T20 Internationals. He's also an IPL superstar and has been for many years. With the bat and as captain Rohit Sharma has all the essentials of an IPL great: cool under pressure with an abundance of flair.
Captain fantastic
The stats don't lie, Rohit Sharma is the most successful IPL captain ever, having led Mumbai Indians to four titles. Sharma has always led from the front, opening the batting in a team known for its incredible competition for places. This makes it all the more remarkable that the Mumbai Indians captain is the third-highest run-scorer ever in the IPL. He has been successful opening the batting, batting in the middle order, and believe it or not, the batsman even has an IPL hat-trick to his name!
2. Lasith Malinga
Arguably the first specialist limited-overs bowler, Lasith Malinga ripped up the coaching manual on bowling when he burst onto the scene with his unusual but incredibly effective slingy action.
'Slinger Malinga'
Lasith Malinga's bowling action broke the mold in limited-overs cricket and his skill and ability to bowl yorkers and slower balls at the end of an innings surpassed any other T20 bowler of his generation. The round-arm action Malinga employed allowed him to create angles that batsmen had never faced before in this form of the game, with his trademark in-swinging yorker proving practically impossible to face.
T20 specialist and IPL superstar
Of course, many cricketers have had unusual bowling actions, but far fewer have been able to adapt and utilize them in as effective a way as Malinga has. This made Malinga a must-have for IPL teams when the competition formed, and since then the Sri Lankan quick bowler has taken the competition by storm.
1. Chris Gayle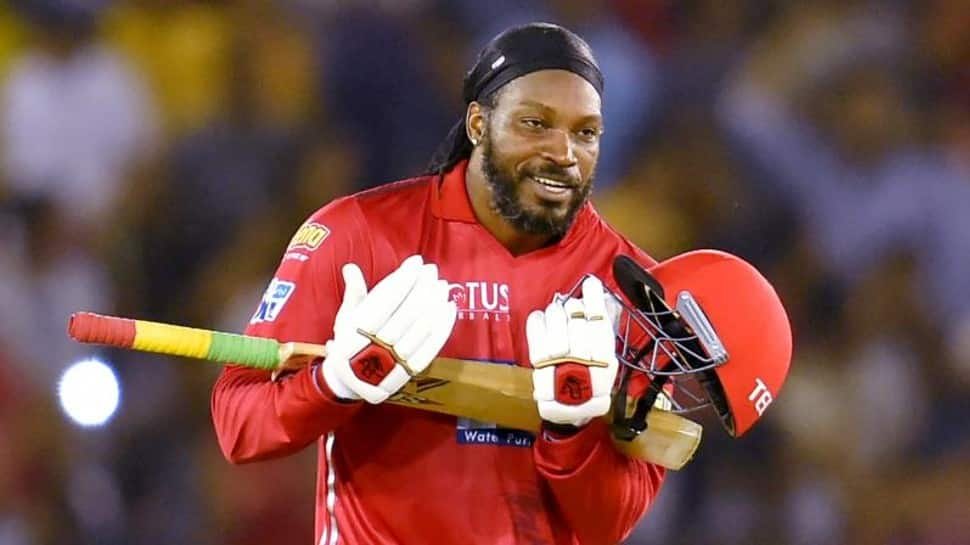 Chris Gayle, the Universe Boss, is the coolest man on the planet. You can call him whatever you want, this guy is an absolute T20 genius and we challenge you to find anyone else on the planet who is more entertaining to watch on a cricket field. Chris Gayle comes top of our list for a number of reasons: the sheer weight of runs he has scored in the IPL; the rate at which he has scored them; and the hilariously nonchalant way in which he has done it all.
Gayle's record in the IPL is nothing short of a joke. He has scored 2,512 runs in 59 matches at an average of 52.33 and a strike rate of 160.20. Those runs include 16 fifties and four hundred, it's fair to say that Chris Gayle does not shy away from the big stage.
The big West Indian makes hundreds for fun and holds a place in IPL folklore for what is still the fastest T20 hundred ever.
Stay tuned for more Sports Updates. And if you are a fantasy sports fan, download our Mobile App.