The match that happened between the Indian Maharajas and World Giants happened in Eden Garden on September 16. Maharajas won the match aided by an epic run chase setup by Tanmay Srivastava and finished by the Pathans.
Giants won the toss and the Jacques Kallis-led side decided to bat first. With the help of some fabulous innings including a half-century from Kevin O Brien who scored 52 off 31 and wicketkeeper Dinesh Ramdin scored 42 off 29 to propel the World Giants to a score of 170 in 20 overs.
The Indian bowling attack was very extended with captain Harbhajan Singh using 8 of them. Pankaj Singh led the attack by taking 5 wickets with Bhajju Pa, Joginder Sharma, and Mohammad Kaif taking a wicket each.
The run chase was started when Parthiv Patel and Virender Sehwag opened the batting and Sehwag was spent cheaply for 4. Tanmay Srivastava then came at 3 and scored 54 off 34. The Indian side was then in a bit of a pickle when the Pathans came along and finished the match with Yusuf Pathan hitting a 35 ball 50 and Irfan Pathan scoring an unbeaten 20 off 9 to finish the match.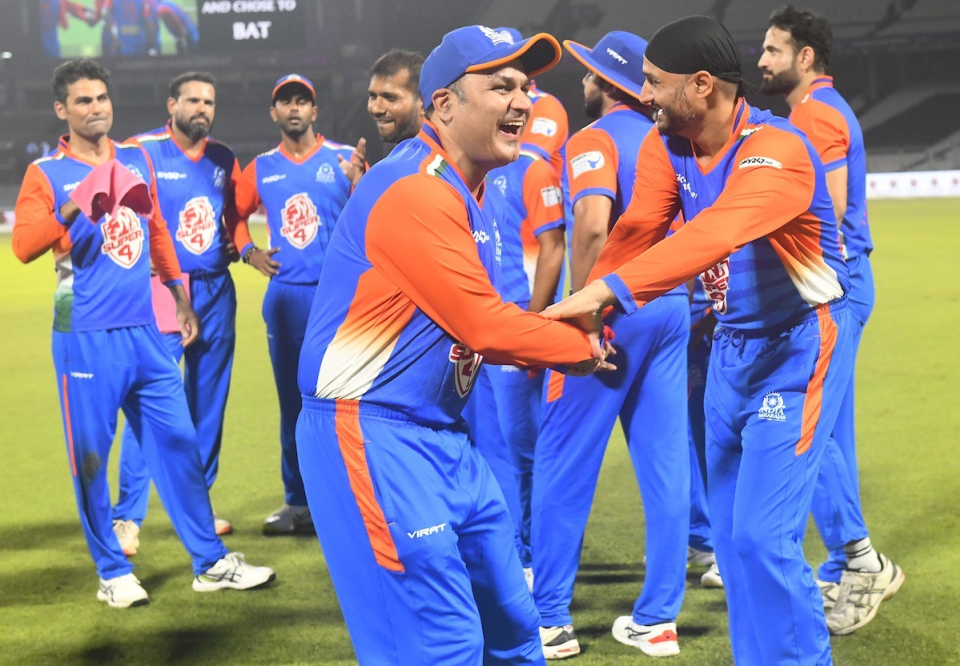 World Giants were going along fine but some expensive overs from Murali and others made sure the Maharajas got off the line with 8 balls to spare. Tim Brensaw took three wickets and Fidel Edwards took a maiden scalp of Virendra Sehwag.
Pankaj Singh was adjusted the man of the match for his 5-wicket haul.