Nagpur finally got an International match after 3 years as India and Australia met there and after a delayed start and playing overs getting reduced to 8.
Rohit Sharma won the toss and decided to bowl first. Aaron Finch and Cameron Green opened for Australia and Green was the first blood as Virat Kohli pulled off a blinder of runout. Matthew Wade and Aaron Finch blasted for Australia. Wade's fantastic 43 propelled the Aussies to 90 in 8 overs.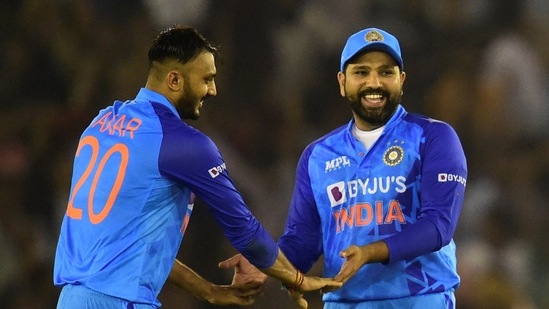 Axar Patel was fantastic with the ball as he completed his 2 overs for 13 runs taking 2 wickets. Jasprit Bumrah also announced his return to the cricket field with an absolute Jaffer to take Finch out of the ground.
Harshal Patel on the other hand has a really bad day in the office as the seamer who is tagged as a T20 specialist was thrashed again by the Aussies for 32 runs in 2 overs.