Published: 12th Dec,2020 3:30PM
'Till the time Bumrah and Shami are there, India will have the ability to rock the Australian top order' – Aakash Chopra
The second practice match between India and Australia A, started on 11th December with India winning the toss and opting to Bat first.
The Batting order for Indian team struggled to put up a good score on the board by the end of First Innings, meanwhile one of the major contributors to the team's total on the board were Jasprit Bumrah, 9th on the Test Ranking as a bowler,
strikes his maiden half century against Australia A,
Bumrah was still not out till the end of first innings and scored 55 runs off 57 balls, with 6 fours and 2 sixes to his name. 
Bumrah got appraisal from everyone, on and off the field for his spectacular half century and in the proceeding Innings where Australia A came out to bat this time,
Bumrah delivered 9 overs conceding 33 runs and taking 2 wickets to his name. Undoubtedly, one of the best overall performances by the Indian Pacer. 
Mohammed Shami on display of brilliant bowling figures, 11 overs bowled by Shami out of which 4 were Maiden Overs,
He only conceded 29 runs and sent 3 batsmen from the Australian Team back to the pavilion. 
Aakash Chopra on the opening batting concerns for Australia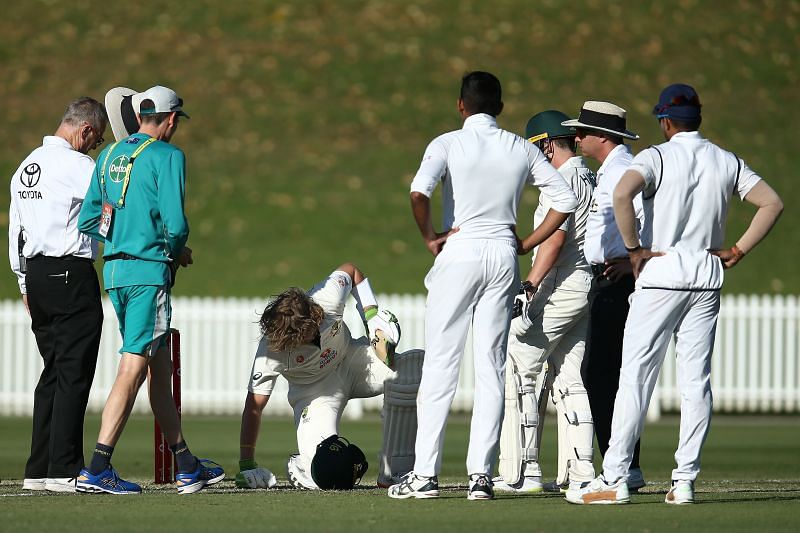 Aakash Chopra pointed out that Australia has an opening batting concern to tackle. 
Warner has been ruled out of the first Test,
And Will Pucovski will also be missing in action after suffering a blow to the head.
"And let's be fair, Warner is not there and Joe Burns is also doing 50-50. Will Pucovski has also got a blow to his head and he was also going 50-50. So I feel their top order was anyway becoming a little weak."
The former KKR player observed that:
the Indian bowling attack can set the cat among the pigeons by scalping a couple of early wickets.
"So if you get one or two wickets with the new ball, then you can expose their middle order even more."
Aakash Chopra signed off by iterating that the Indian seam attack – along with a solitary spinner, which is likely to be Ravichandran Ashwin –
can surely rock the Australian batting order with the new ball.
"So I think the Indian fast-bowling attack and the spinner also will be fine. Our bowling attack with the new ball in the first 40-45 overs, no problem, we will take wickets."
Jasprit Bumrah and Mohammed Shami, with 21 and 16 wickets respectively,
were India's leading wicket-takers in the historic 2-1 series win in Australia last time around. They would hope to continue in the same vein and help India retain the Border-Gavaskar Trophy.
Allan Border on the rise of pace bowlers like Jasprit Bumrah being a big boon for India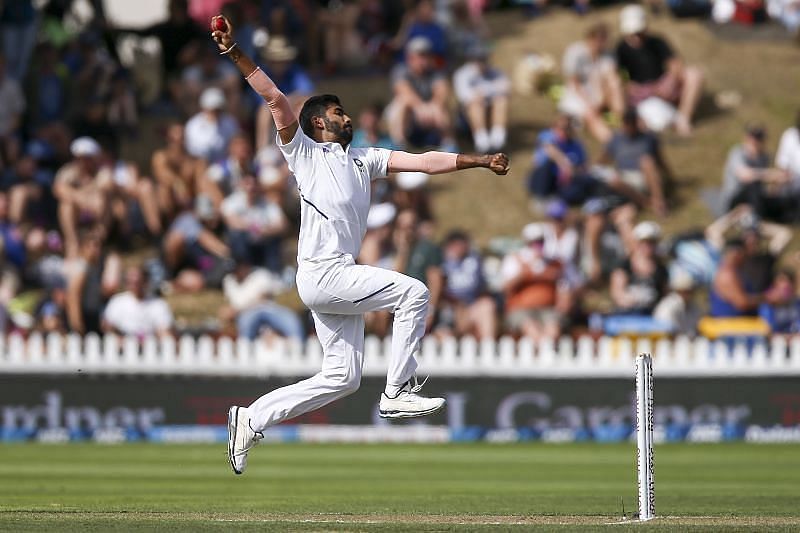 Allan Border highlighted that Jasprit Bumrah is able to generate disconcerting pace despite his unorthodox action. He lauded the Indian coaches for not altering his natural action.
"He is the real deal, isn't he. He just has the awkward action but he bowls at good pace, so not the classical way of doing things. It is very much an Indian thing really, they just let the kids develop their own styles."