The ICC Cricket World Cup 2019 is here and it is going to be one of the most competitive and exciting World Cups to watch.
The English tracks have been flat with not much assistance to the bowlers in recent times. The 350+ totals haven't been a rare sight lately. The chasing teams have also done remarkably well. Cricket World Cup 2019 is expected to be a run-fest.
Former legendary Indian player Sachin Tendulkar holds the record for most runs in the history of Cricket World Cup 2013 with 673 runs. No one is near him from the current crop of batsmen who will feature in 2019 World Cup.
The 'Fab Four' of England's Joe Root, India's Virat Kohli, New Zealand's Kane Williamson and Australia's Steve Smith are widely regarded as the best batsmen on the planet across all formats of the game, but will face stiff competition from the game's best limited overs hitters.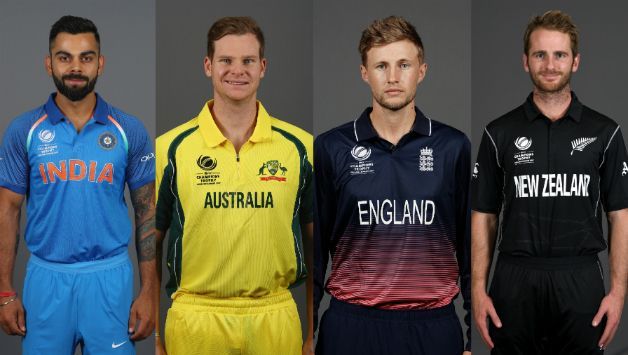 England's opening pair of Jonny Bairstow and Jason Roy are among the favourites to finish top of the run charts.
As well as Smith, Australia have the returning David Warner, who was the top run scorer at the IPL this year, while Kohli is joined by Rohit Sharma and Shikhar Dhawan in a powerful Indian top order
Quinton De Kock looks in excellent form for South Africa, as do the likes of Babar Azam (Pakistan) and Martin Guptill (New Zealand). And then, of course, there's the West Indies and the six-hitting brilliance of Chris Gayle.
| | | | | |
| --- | --- | --- | --- | --- |
| Player | Mat | Inns | NO | Runs |
| RG Sharma (INDIA) | 9 | 9 | 1 | 648 |
| DA Warner (AUS) | 10 | 10 | 1 | 647 |
| Shakib Al Hasan (BDESH) | 8 | 8 | 1 | 606 |
| JE Root (ENG) | 10 | 10 | 2 | 549 |
| KS Williamson (NZ) | 9 | 8 | 2 | 548 |
| AJ Finch (AUS) | 10 | 10 | 0 | 507 |
| JM Bairstow (ENG) | 10 | 10 | 0 | 496 |
| Babar Azam (PAK) | 8 | 8 | 1 | 474 |
| V Kohli (INDIA) | 9 | 9 | 1 | 443 |
| JJ Roy (ENG) | 7 | 6 | 0 | 426 |
Last Updated on 13 july 2019, 11:30 pm