Australia when put together their might to conjure their second highest run-chase, they were able to beat India in Mohali for the opening encounter of the IND vs AUS T20I series.
Australia took a 1-0 lead in the series, many were just amazed by the fact that Australia chased the 209 with almost an over to spare. Cameron Green's opening effort of 61 from 30 put Australia in the driving seat for the chase. Axar Patel and Umesh Yadav put some leash to the advancing Kangaroo's dance but all these efforts were for nothing as India's fielding was a matter of discussion.
That when put together with Matthew Wade's heroics was a deed done well as he took the match far away from India's approach. The final nail in the coffin was put down by Pat Cummins four towards covers which were enough to take Australia across the line for a fine and historic win.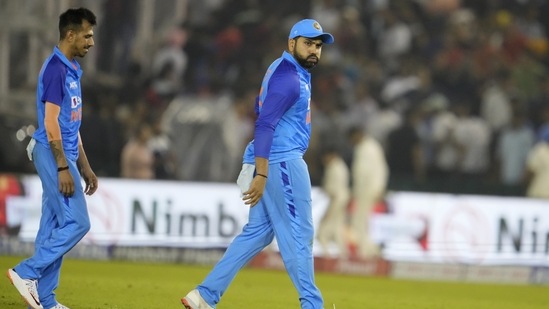 Former Indian batter and a good observer of the sport, Ajay Jadeja was rather disappointed than furious by the loss.
He started by saying, "I am trying to think of a situation where India had a chance, except for when Axar Patel was bowling. And he also didn't bowl at a stretch. Except for those overs, there was no problem that Australia had. They didn't even have to take any chances."
"India carried on with the plans that they had when they took those wickets and it just didn't work. It's really difficult to figure out where did we go wrong because, throughout that innings, we went wrong. There is no one stage I can pick and say something could have been done differently."
"At the start maybe I would have pointed out bowling Axar Patel (as the problem) because the ball was seaming but he ended up with the best figures. He looked like he was playing a different game to the others. Chahal has had a few games where things haven't gone his way. I feel for Rohit Sharma, everything he did was right but Australia had an answer for everything." Jadeja concluded his statement.