Two Indian cricketers saw themselves in Glenn McGrath's Test XI of the decade.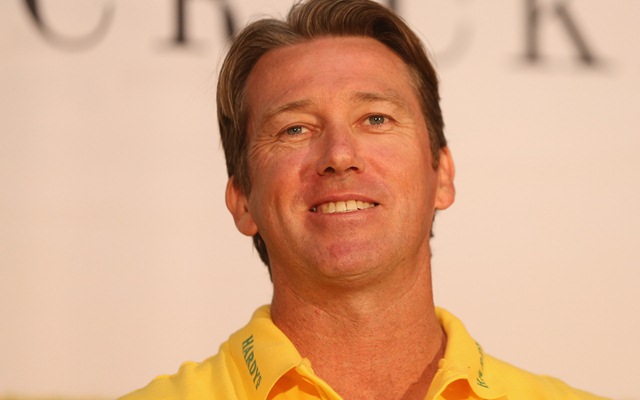 In the latest turn of events, the International Cricket Council (ICC) came up with its Team of Decade across all the international formats of the game. The three teams by the ICC had various big names from different countries. In the same light, former Australian great Glenn McGrath has also thrown light on his Test team of the decade, which had two names from the Indian cricket.
However, what became a thing to watch out for was, McGrath named Virat Kohli as the skipper of his team. For the opening slot, the former pacer chose England's ace batsman Alastair Cook and Australia great David Warner. The third slot in his list is occupied by classic batsman of New Zealand Kane Williamson, who is still in the red hot form against Pakistan in the Test series.
Virat Kohli named as skipper in Glenn McGrath Test XI
The fourth slot is sealed by McGrath's skipper Virat Kohli as he takes his rightful position. Test legend Steve Smith saw himself at no fifth position on the list. McGrath chose ace Sri Lankan wicketkeeper-batsman Kumar Sangakkara for the sixth spot. Sangakkara would also keep the gloves for McGrath's playing XI. The all-rounder slot in his list has been filled by India's star spinner Ravi Ashwin and England showman Ben Stokes.
For the bowling options, the legendary bowler went with pacer Mitchell Starc from Australia. The second one was South African speedster Dale Steyn and the final 11th slot was sealed by another star England pacer James Anderson. While two names have been chosen from India, three each were roped in from Australia and England in his list.
The recent ICC team across all the formats has also created some major controversies as no Pakistani player got named in any of the three teams. On the other hand, Indian skipper Virat Kohli became the only player to get featured across all three formats. He was named the skipper in the Test team, while Indian legendary skipper MS Dhoni saw himself being named as skipper of the ODI and T20I teams of the decade.
Glenn McGrath Test XI of decade
Alastair Cook,
David Warner,
Kane Williamson,
Virat Kohli (C),
Steve Smith,
Kumar Sangakkara (WK),
Ben Stokes,
Ravi Ashwin, Mitchell Starc, Dale Steyn, James