Devon Conway – Rising Star, Early Career
More than the happiness , it was the satisfaction that was visible on the face of New Zealand's 281st Test Cricketer, Devon Conway , when he took off his helmet to greet the crowd after reaching to his Double Century with a Six .
Early Career:
There were few eyebrows raised when it was announced that Conway will be the opening partner of Tom Latham for the 1st Test against England in place of the experienced Tom Blundell . Many were wondering that whether this move will work in the visitors' favour or not but this double century will keep them silent for at-least few months .
This Double Century has a small connection with another double century he scored as a South African Domestic cricketer , which surprisingly turned out to be his last domestic game . Till then , he was a prolific run scorer at the provincial level but lack of runs at franchise level made sure that his career was going nowhere which Conway finally realised and along with his partner decided to shift their base to New Zealand to play as a professional cricketer .
Before leaving his birth land, he sold off all his property and other assets in order to start afresh in the land of Kiwis. In August 2017, he arrived in New Zealand's capital, Wellington to start a new inning in his cricketing career. Within days, he joined the Victoria University Cricket Club as a player and a coach.
A few technical improvements and a deep study on legends like Virat Kohli and AB De Villiers made him consistent like never before. He soon became a well-known name in Wellington's Cricket circuit with his ability to keep wickets serving as the cherry on the cake.
Devon Conway with Wellington:
Conway became an automatic replacement player whenever Wellington's regular keeper, Tom Blundell would be unavailable or off for national duties. He grabbed every opportunity that came his way with both hands. Be it in the Super Smash or The Ford Trophy.
Once when Tom Blundell was a bit unwell, Conway was called in to replace him in the 11 in a Super Smash game and he didn't disappoint by scoring a fifty. He played all the remaining matches and scored tons of runs.
In 2018 Plunket Shield, again came in the 11 in place of unavailable Tom Blundell and this time too he didn't disappoint by bringing up his maiden first-class century in his new home country.
In the 2018 – 19 domestic season, he top-scored in 2 of the 3 domestic competitions which further improved as he top-scored in all 3 competitions in the 2019-20 season, thus proving his credentials as an all-format player. Now, he wasn't the 12th man anymore.
Beginning of Devon Conway International Career:
In September 2020 , he became eligible to play for New Zealand national team . Within 2 months , he was straightaway drafted into the 11 and he finally got to play for a national team . The consistency he displayed in the domestic cricket didn't faded in international cricket as within 11 innings in his T20I career , he broke into the Top 5 of the ICC T20I Batsmen Ranking .
Earlier this year , against Bangladesh , he got the ODI cap and he scored 50+ in 2 of that series' 3 Innings including the maiden international hundred . His consistency became the talk of the cricketing world .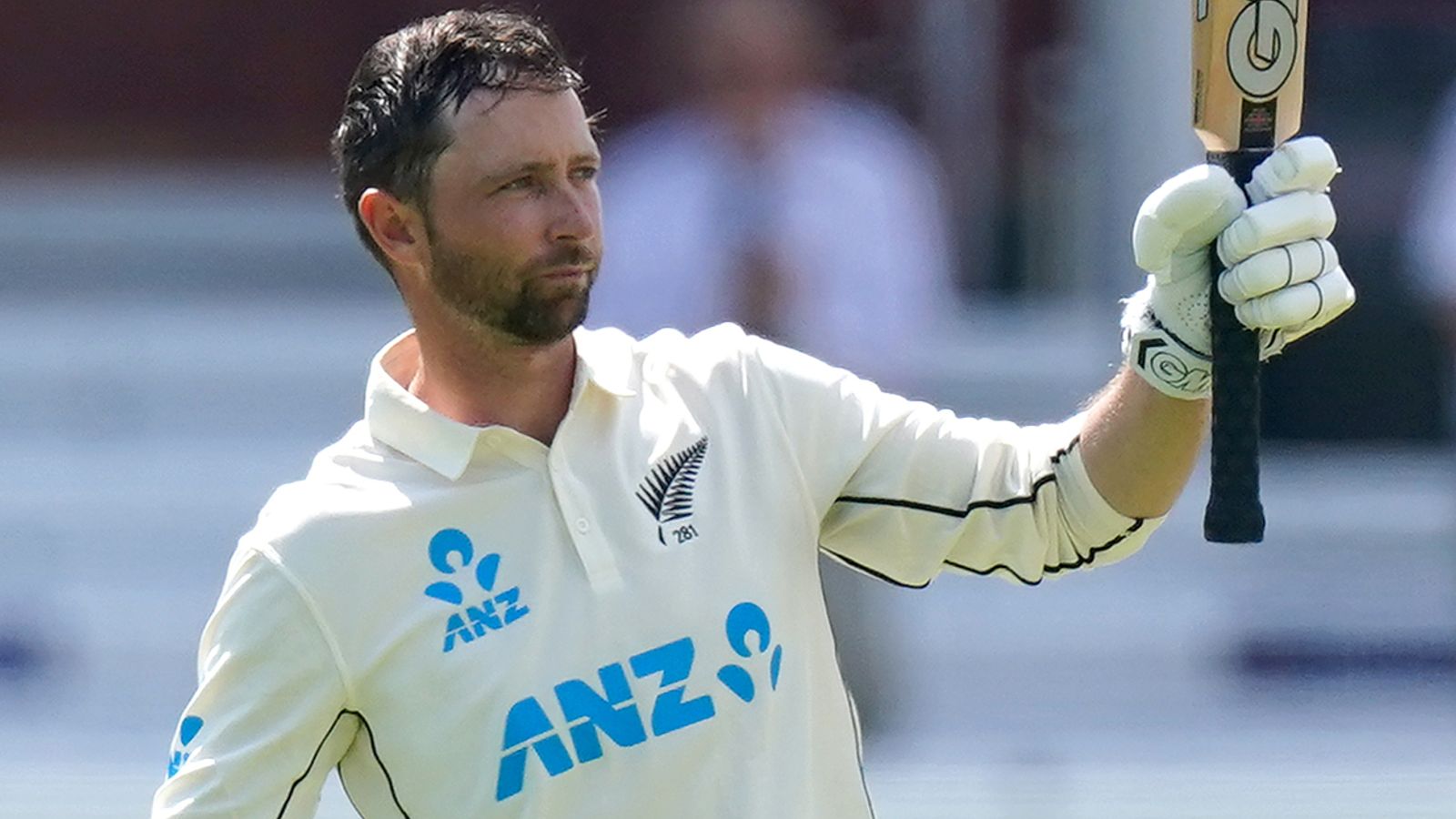 And then finally that day arrived when he became the 281st Test Cricketer from New Zealand . He was drafted into the 11 in place of his dear friend , Tom Blundell . He coming into the 11 in place of Blundell wasn't a new thing , the only difference this time was that , neither Blundell was unavailable nor was he sick .
In his very first test innings, he announced himself to the World Cricket by scoring a record-shattering 200. This 200 coming against the likes of Anderson and Broad strengthened the fact that he is HERE TO STAY.
Stay tuned for more Sports Updates. Subscribe to our YouTube channel for video content. And if you are a fantasy sports fan, download our Mobile App