Reports are also coming that Rohit might miss the Test series as well.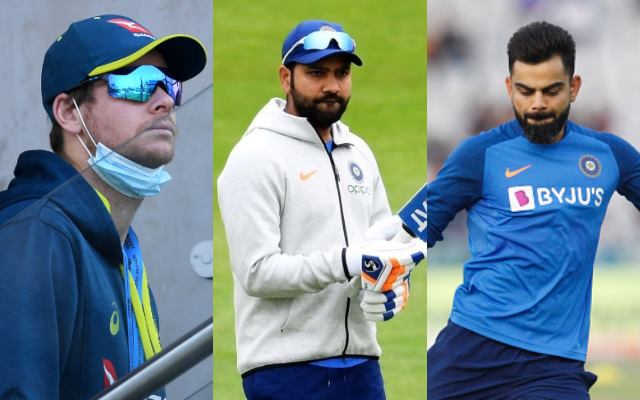 eam India is suffering from injury issues and availability of their key players on Australia tour even before playing a single game. While their ace opener Rohit Sharma is set to miss the limited-overs leg of the tour, the regular skipper Virat Kohli won't be available from second Test of the four-match series. To make things worse, it has been reported that Ishant Sharma and Rohit are unlikely to be fit for the Tests as well.
Absence of two of their best players in different formats will surely hamper the team combination of the visitors and Steve Smith also reckons the same. Rohit and Virat Kohli not playing on crucial tour is a huge loss for India according to him but feels that team India has players who can replace them.
"Look, Rohit is obviously a tremendous white-ball player, he has proven that for a number of years now at the top of the order, so obviously it leaves a bit of hole. But I guess the beauty with the Indian team is there are so many batters coming through, that are of high quality,"
Smith said during the virtual press conference facilitated by Sony Network.
He cited KL Rahul and Mayank Agarwal's example who were in excellent form in the Indian Premier League (IPL) playing for the Kings XI Punjab. "You can look at someone like Mayank Agarwal in the IPL, just smashed, KL Rahul in the top order as well. There are plenty of options there for them so, look you leave a hole no doubt, but quality players there to back him up," the former Australia skipper added.
Steve Smith not ready to take India lightly in Tests
Virat Kohli missing out on the chunk of the Test series has definitely tilted the series already in Australia's favour. Even Steve Smith believes that his counterpart not playing a huge advantage for the hosts but is not ready to count team India out of the series straightaway. He feels that there is a lot of quality in the visitors' line-up and the backup players will surely fight hard on the tour.
"The same (like Rohit) I think with Virat and the Test squad. You know there are a number of players who can come in and do a good job. Virat is of obviously of high quality, and we know how good he has been in all forms for a long period of times, so it is certainly going to leave a hole but I still do believe that they have got some quality batters waiting in the wings to fill that void,"
Smith further said.