The skipper of the Aussie cricket team, Aaron Finch is all set to leave the 50-over format. He will play his last game in the format on Sunday against New Zealand.
Finch has decided to cap off his ODI career on Sunday. He will play his last ODI against New Zealand in Cairnes this coming Sunday. skipper will continue to lead the squad in their T20 World Cup defense next month.
In his retirement statement, Finch said,
"It has been a fantastic ride with some incredible memories, I have been extremely fortunate to be a part of some brilliant one-day sides. Equally, I have been blessed by all those I have played with and the many people behind the scenes."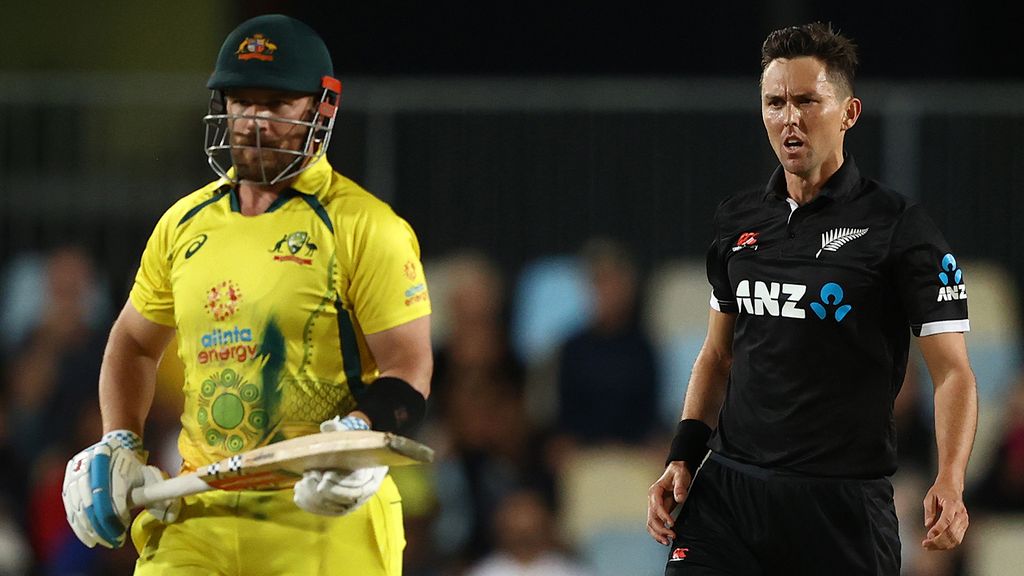 "It is time now to give a new leader the best possible opportunity to prepare for and win the next World Cup. I thank all of those who have helped and supported my journey to this point."
This was coming for a long time, the consistency problem was always there with finch but 2022 has been particularly awful for him as a batsman.
Finch has made 169 runs this year with an average of 13. Not only this, but 5 of his last 12 matches have ended with him getting out on a duck. He would not like to go in this mood into the World Cup.
He will now try to defend the T20 title on his home turf which could be the last stage of his career too. Australia claimed the title last fall in UAE and under Finch, they will defend it this October on the Australian pitches.
I could have tried to play the series against England, and that would have been a bit of a fairytale finishing at the MCG, but I think that's never been my style to be self-indulgent in any way. So it's important that whoever takes over the captaincy, and whoever opens the batting, is given the best opportunity to take take the team forward and win the World Cup in 2023. I'm very comfortable and confident I would never have made it that far, just with my body as well as a bit of form."
Before the World Cup starts, Australia has 8 matches for Finch to get ahead of the line. He needs to regain his might in what may prove as his last campaign as an Australian skipper.
"I think my T20 form has been pretty good for a little while now, [it's a] totally different format, but I'm really comfortable that I'm still playing well, just haven't got as many runs in this format. Don't know what the difference is, maybe a bit of intent, a bit of risk-taking that you get away with in T20 cricket."
He may be exiting the format on a somber note, his International ODI career has been nothing but extraordinary with 5400 runs, 17 Hundred, and a T20 title as the Australian skipper in 2021.
He made his debut against Sri Lanka in the MCG in 2013 and scored his maiden century against Scotland later that year. He scored 4 centuries and about 1200 runs in the year 2019 and is only next to Ricky Panting to hit the most hundreds in ODI for Australia.