South African star batsman AB de Villiers cancelled his international comeback plans after getting concerned over snatching away another player's spot in the T20I side, head coach Mark Boucher revealed on Tuesday (May 18).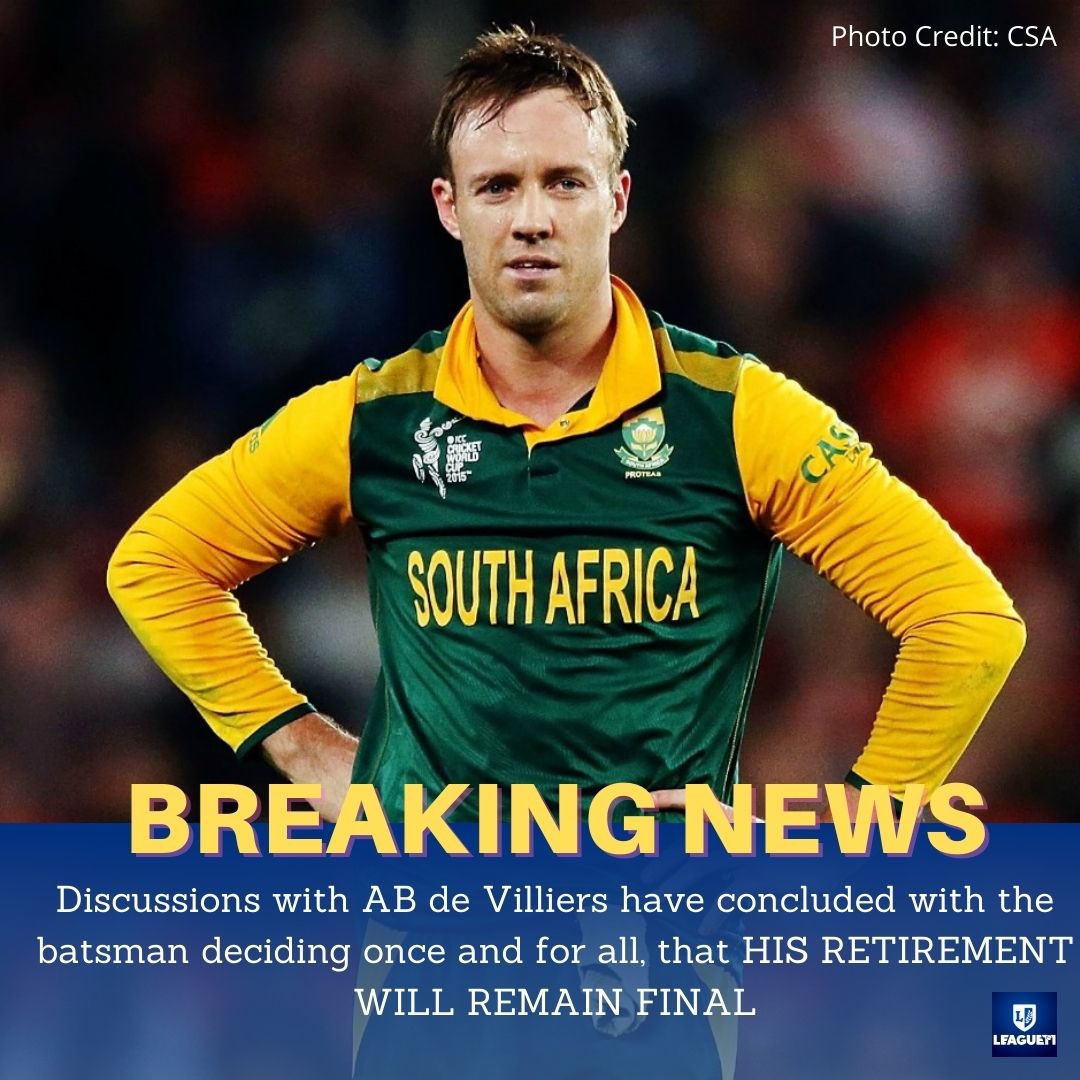 De Villiers and Boucher had been in touch regularly discussing the maverick batsman's potential comeback plans ahead of the T20 World Cup later this year. The calls for the 37-year-old's inclusion in the T20I side ahead of the showpiece event only grew louder following his impressive performances in the recently postponed Indian Premier League. However, Cricket South Africa on Tuesday confirmed that de Villiers' decision to not come out of retirement is final.
Boucher, a former teammate of de Villiers, told The Citizenthat the veteran cricketer wasn't comfortable with the fact that a player who has been with the squad in recent times will have to make way for his inclusion. "AB has his reasons, which I respect. Unfortunately, he's no longer in the mix. I say unfortunately because I think we all agree that he's still one of the best, if not the best T20 player in world cricket," Boucher said.
Source- Cricbuzz