Juventus took on Barcelona in a heavyweight clash for the top spot in Group G of the UEFA Champions League on Tuesday.
Published: 10th Dec,2020 12:37PM
Battle of the G.O.A.Ts
Cristiano Ronaldo and Lionel Messi have played in 36 matches against each other so far including all the competitions,
Messi is slightly ahead with 16 wins while Ronaldo secured a win 10 times,
where Messi has 22 Goals and 12 Assists and Ronaldo has 19 Goals and 1 Assist.
Lionel Messi has scored in the past against Cristiano Ronaldo and Cristiano Ronaldo has scored for the first time against Lionel Messi in the last match of UEFA,
Juventus vs Barcelona.
Trophy Count between the two legends stand as follows:
Lionel Messi : 36
Cristiano Ronaldo: 32
One of the greatest rivalries ever, both the players stand out to a level which would take more than multiple seasons to come up to their level,
there's nothing but respect between the two Individuals, Messi's Ballon d'Or count ( Six) beats Ronaldo's Ballon d'Or count by just a minor difference of One Ballon d'Or
This rivalry will go down in the books as one of the most extraordinary rivalries.
Ratings of the 2 players in the last match:
Lionel Messi: 6.5/10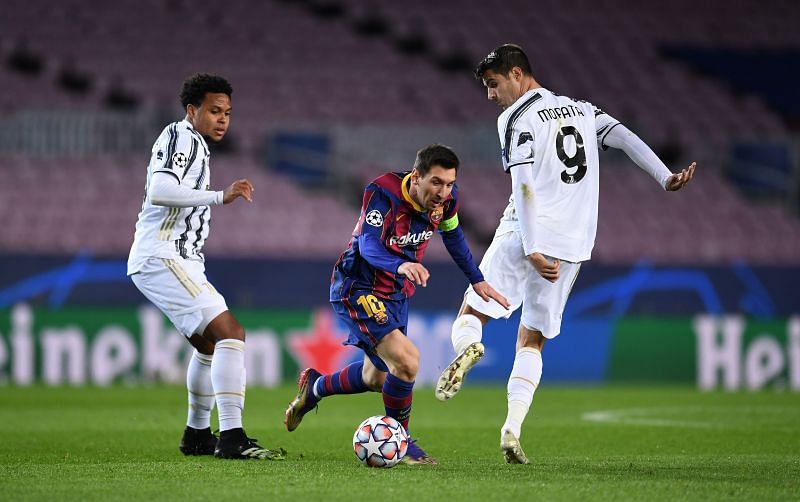 Lionel Messi was unsurprisingly Barcelona's best player on the night. If Barcelona were going to get on the scoresheet, it was going to be through the Argentine. However, he was constantly frustrated by a wall of Juventus players every time he touched the ball. Every time he did get past Juventus' defense, he was foiled by the brilliant Buffon in goal.
Cristiano Ronaldo: 8.5/10
Cristiano Ronaldo didn't have a spectacular performance against Barcelona. The forward was often frustrated by Barcelona's backline, but that didn't stop him from leaving his mark on the game.
Ronaldo made a good run into the Barcelona box.