A video surfaced today on different social media platforms where a fan is seen abusing the young Indian left-arm fast bowler Arshdeep Singh while he was boarding the team near the stadium. There was a ruckus on the scene and an ACC official then came to aid and cleared the situation.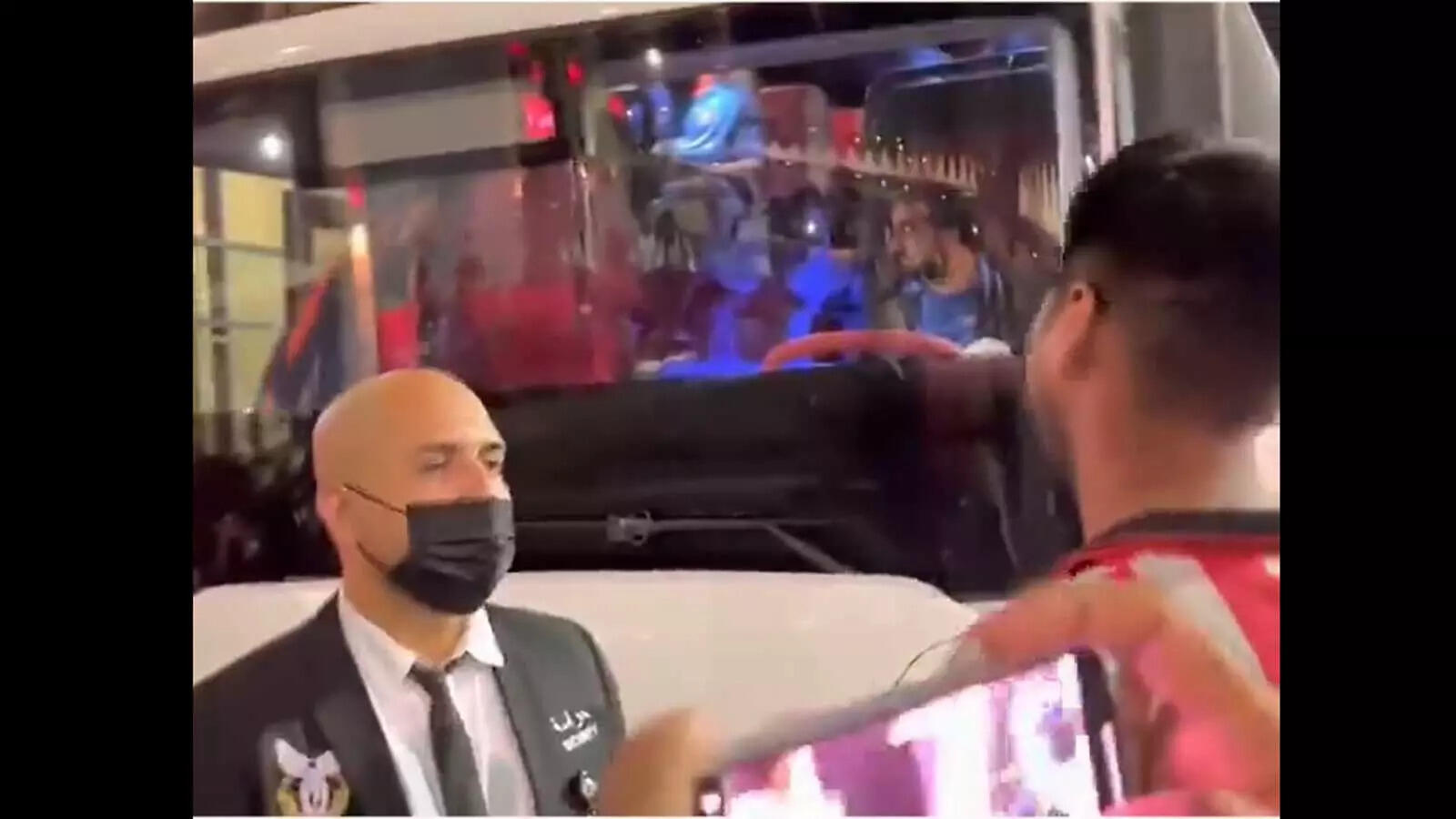 India pacer Arshdeep has been the talk of the town since his dropped catch against Pakistan and when he was putting all that behind and performing for the team, especially in the death overs against Sri Lanka, he is consistently abused over social media even when he is serving his country good.
When Arshdeep was heading back on the team bus, was subjected to abuse by a fan who trolled him for his dropped catch against Pakistan calling him 'Gaddar'. While Arshdeep Singh was bowling the last over against Sri Lanka, India needed to defend 7 off 6, and in the fifth ball of the over Rishabh Pant threw an overthrow when Sri Lanka only needed 2 from 2 and Sri Lanka won the match by 6 wickets.
Rohit Sharma defended the young left arm seamer, "Arshdeep Singh was disappointed after the drop catch then he came back strongly in the 20th over. We don't look much into social media, there is lots of crap happening." here is the viral video of the mishap that happened with Arshdeep Singh.
Many have came to the aid of young Arshdeep, Rana Ayyun tweeted, " Arshdeep Singh is 23. For heavens sake, this is a bloody match, some of the best players have dropped a catch on a bad day. He fought it out till the last over, he braved it with a smile on his face while you anonymous keyboard warriors doled out certificates of patriotism."
Harbhajan Singh also tweeted supporting his young compatriot and asked some questions from the Indian team management saying, "Where is Umran malik (150km speed) ? Why Deepak chahar (top quality swing bowler )wasn't there ? Tell me if these guys don't deserve the chances ?? Why Dinesh Karthik don't get chances consistently?? Disappointing"
Stay tuned for more Sports Updates And if you are a fantasy sports fan, download our Mobile App.